Pleo Update – July 2019 Product Announcements
Getting things done faster. Isn't that what we all want? One thing's for sure — Pleo users have been asking for it, and we're thrilled to have released a bunch of features in July that achieve just that. From being able to split expenses on VAT directly in Pleo, to logging into the app with your biometrics, here's what we shipped last month.
Splitting of expenses on VAT and account numbers
This was one of our most requested features and we're extremely happy to have finally released it – and proud that the reaction has been so positive.
It comes in handy in several situations, but is mainly useful when an expense has more than one VAT rate associated with it.
This is common when shopping at grocery stores or eating in restaurants, for instance, where different items might have different VAT rates.
You can read more about it here.
Suggested tags
Still in the spirit of saving time and making workflows more efficient, we've released a feature that's sure to delight many: Suggested tags.
We initially released it to a select group of companies and the results were extremely positive: nearly 75% of tags were selected from the suggestions.
This confirmed for us that the suggestions are both useful and help users spend as little time in Pleo as necessary.
We're happy to release this to everyone with a Pleo account, and excited to see the results.
Biometric access to Pleo
Most of the apps you use today allow you to shave off a few seconds when signing in by using either Touch ID or Face ID.
We're excited to finally give our users that experience, with the latest version of the app (iOS, Android).
Users can now skip the passcode and use their biometrics to view their card details, view and change their PIN, change their passcode, and more.
Schluss mit Papierbelegen!
That means "Goodbye, paper receipts" in German! That's right, as of July 30th, Pleo is 100% paperless and 100% compliant with the guidelines of the Federal Ministry of Finance in Germany.
This means that digital copies of receipts are accepted fully by the authorities (as is the case in Denmark and the UK, for instance), and that German companies can throw out the original paper receipt, so long as they have saved a digital copy in Pleo.
Pleo Hero of the Month
For a while now, we've been wanting to shine a light on some of our most unique, interesting and awesome customers. 
This is why we're launching a blog series called "Pleo Hero of the Month". 
Our first Hero is Sam Bradley from Cookson Adventures 👇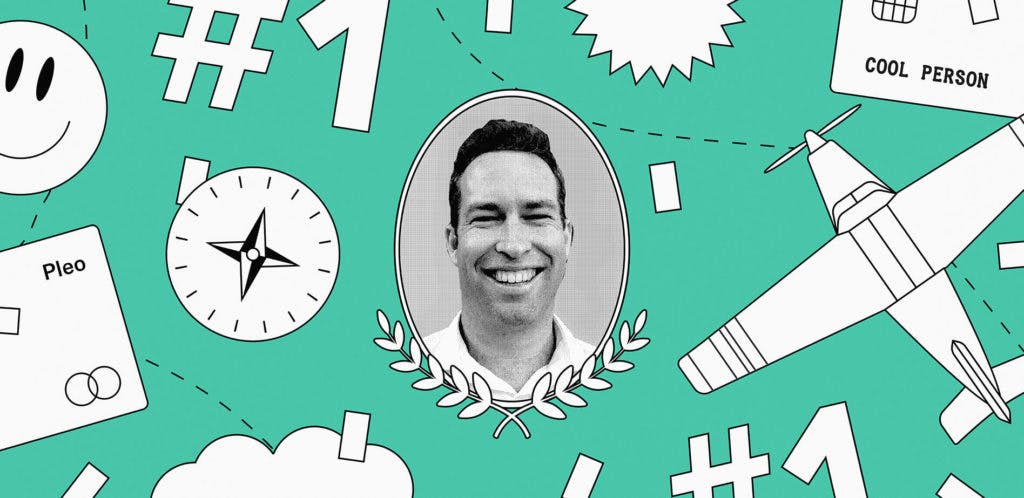 Read all about his journey and his company's mission to make their customers' crazy travel dreams a reality (flying safari in Antartica, anyone?).
That's a wrap
That's it for our July product updates!
If you'd like to stay up-to-date with the latest product developments, make sure to keep an eye on our changelog.
Oh, and if you're not using Pleo yet but are looking to put an end to receipt chasing and expense reports, look no further 👇