Announcing Pleo Assurance: Responsible Spending Made Easy
Today marks the beginning of a new chapter in Pleo's history. After months of hard work, we're proud to announce the launch of Assurance, our take on reviews.
Pleo has always been, and will continue to
be, built on the idea that all aspects of work as we know it are going
through an important transformation.
"Future of Work" is not simply a catchphrase that we throw around to
sound modern or to create a buzz; it's a belief that is core to the way
we design, build and sell Pleo.
The data also support this foundation: teams are becoming more and more distributed globally and companies are increasingly moving towards less and less centralised purchasing departments.
So when companies started asking us to build an expense review
feature, we got to thinking about how to design that in a way that is
aligned with our vision of a product made for the modern workplace.
Many months of user research, design iterations and testing have finally led us to Assurance; our very own take on reviews for the modern workplace.
So, how does Assurance work?
Modern workplace managers want tools that simplify workflows and
remove administrative barriers, while helping them keep some level of
oversight over things like spending.
Assurance works by notifying managers (or reviewers) when a
purchase above their defined threshold was made and asking them to
either mark it as "okay", "not okay" or to ask for additional context.
Catch the ones that matter
Not every expense or team needs reviewing, which is why Assurance provides the reviewer with the flexibility of choosing different amount thresholds for different teams.
For instance, the reviewer of the sales team might want to be
notified every time someone on their team makes a purchase above £50,
while the reviewer of the marketing team might only want to be alerted
for purchases above £100.
This removes the tedium of having to review every single expense,
while equipping reviewers with an extra layer of assurance on their
teams' spending.
Review expenses with a simple tap
When a reviewer gets notified about a purchase, they'll be asked to review it in their web or mobile app.
If the purchase seems appropriate but simply lacks context (a note, a
receipt, etc.), they can send back the expense with a comment, and when
the team member updates the expense, the reviewer will be alerted to
review it again.
Peace of mind
Assurance doesn't only benefit reviewers, managers and finance teams;
it also helps employees rest assured (pun not intended) that their
expenses are appropriate and don't require additional context.
With the "Seen By" extension of Assurance, employees can see
who in the company has viewed their expense, giving them peace of mind
to go about their day and not have to worry about their expenses being
rejected.
For the modern workplace
The way we work is evolving, and so too should the tools we use at work.
If you're already a customer of Pleo and have been waiting for the
possibility to review an expense in Pleo, we encourage you to give Assurance a try by setting a review threshold on the team settings.
You can read more about the "how-to" here.
PS. In a few weeks we're hosting a webinar to help companies set up a
healthy spending culture with Assurance. Registration is limited to 200
spots so make sure to secure your spot right now if you don't want to miss it.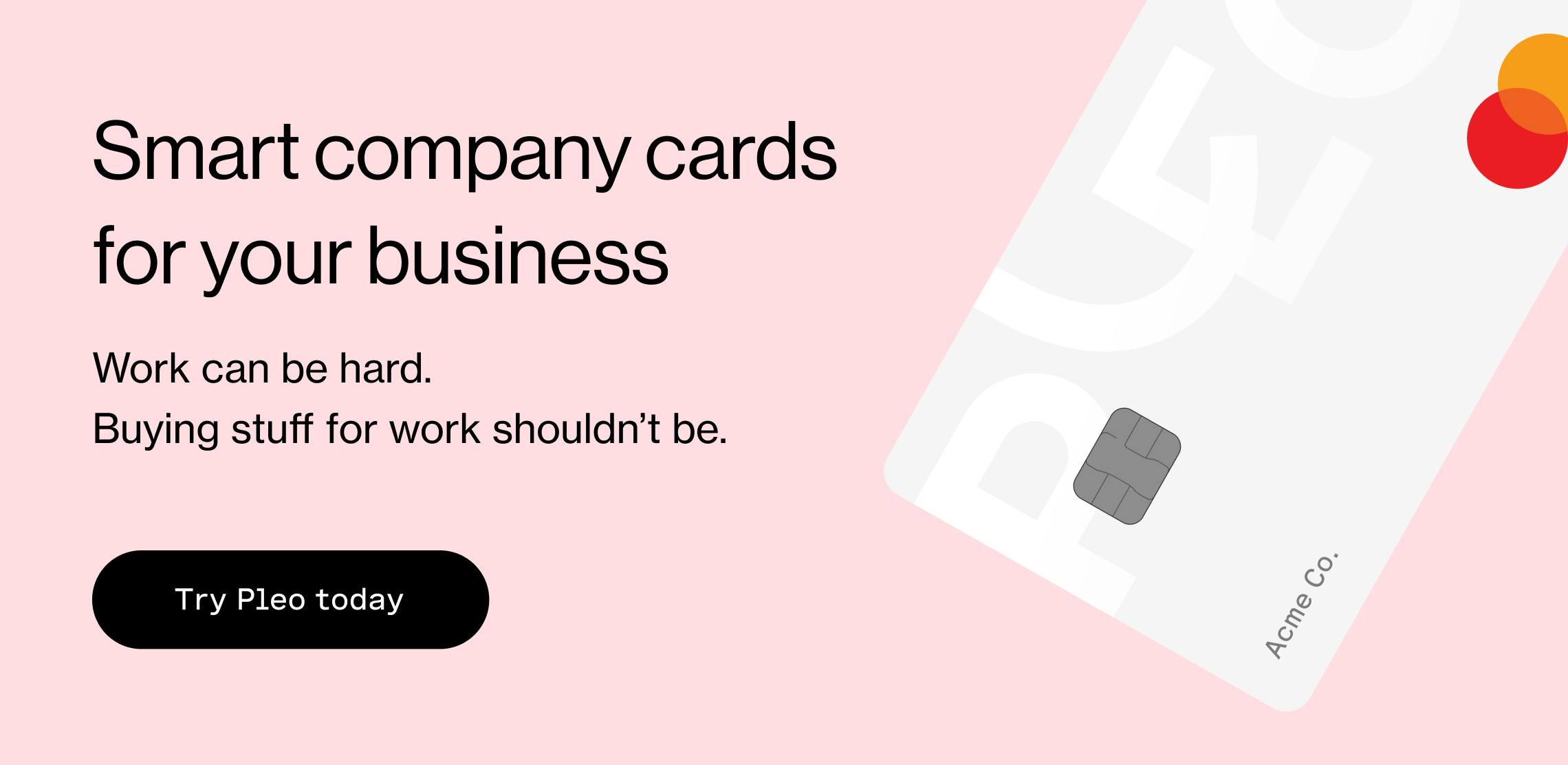 You might enjoy...
We're excited to introduce our shiny new Partner Programme, complete with new incentives and a far superior service for you and your clients...

---

Technology is revolutionising many everyday aspects of life. So it shouldn't be surprising that people expect it to also be at the core of h...

---

Launching in market after market isn't a one-size-fits-all process (or an easy one)! We caught up with Pleo's very own VP of Product Growth,...

---