The State of Spending: How business reacted to COVID
2020, am I right? It's a year that many of us want to forget – but one that we can also learn from. 
In our 2020 Annual Report, we've gathered together some of the standout facts and figures after looking closely at the spending of our customers: Small to medium enterprises (1-500 employees) across six European markets (UK, Germany, Denmark, Sweden, Ireland and Spain) over the past 12 months.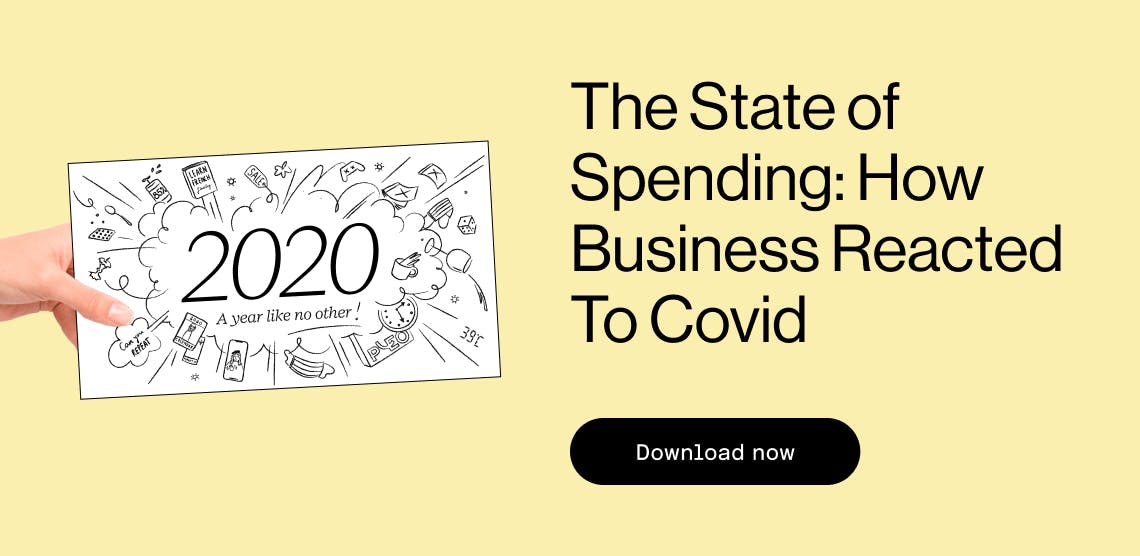 What you'll learn
You can use our data to see how your business compares, or get some inspiration from how other companies have reacted to the crisis. 
Take a look at how the top spending categories have changed in just one year - with more surprises than you'd expect. 
The way businesses pay for things experienced a big shift as well. Trends in finance technology that had been slowly gaining momentum suddenly accelerated – check the report to see if you're up to speed.  
There is good reason to be optimistic about the year ahead. The pandemic has been a game-changer for every business in Europe. But for so many, it's not game over yet.
We hope you can make the most of the data you'll find here throughout 2021.
You might enjoy...
We partnered with YouGov to take a deeper dive into the state of business expenses...

---

We're always working hard to build genuinely useful features, and we see these five as key to helping our customers optimise their spend pro...

---

Your guide to understanding how Vendor cards can work for your business, saving you time and money when managing the digital services you re...

---