Pleo's going global. Next stop: Austria
There's a whole continent full of bad expense management, but hope is coming.
Pleo's already preparing for Finland, but we're not slowing down…Now it's time to say hello to Austria! Famous for its mountain railways, world-class composers and musicians, Wiener Schnitzel and Brezeln, it's like a little slice of heaven…
We sat down with Jasmina Huynh, one of our Creative Producers, to learn more about creating on-brand and performance-based ads, and what Austrians can gain from using Pleo. 
Tell us a little bit about yourself… 
Hi! I'm Jasmina, but you can call me Jas. I'm Austrian – born and raised in Upper Austria but now based in Copenhagen, working from Pleo's HQ as Creative Producer within the Brand and Comms team. 
I just celebrated my one-year anniversary at the company – the time really has flown by. 
What does your day-to-day look like? 
As part of the creative team at Pleo, I develop and improve the content we use across all our social media channels. I work together with brand designers, videographers, content writers and the Performance Marketing team. 
I'm in charge of every step of the ad production line! Ranging from pre-production (storyboarding, ideation), production (project management, directing) to post-production (editing, grading, compositing, 2D/3D).
Any exciting projects from the past year you can share with us?
Not to toot my own horn, but in my first nine months working at Pleo, I developed, produced and executed the best performing ad concept so far for the company. 
Based on the high performance of the ad, it was given the highest ad spend of all time (approx. 1.4 million euro), generated 99.2 million impressions and reached 33.4 million individuals on Facebook and Instagram. 
These figures are seriously surreal to me! And only possible thanks to our close team collaboration – I'm really grateful for my colleagues! 
What does the typical company spending culture look like in Austria?  
Austrians and our beloved Zettelwirtschaft (paperwork) is a match made in hell. 
I'd say that Austrians are rather conservative when it comes to corporate spending –  everything has to be meticulously – and manually – documented. Reimbursements are made weeks, if not months, later. 
The spending system works, but it's time for a digital change. 
I think the new generation is eager for it.
Why does Austria need Pleo? 
I can't count the number of times I've heard from friends that they don't even bother to submit the expenses or invoices after paying out-of-pocket because it's actually more work than the amount is worth to them. 
How painful must the reimbursement process be for employees to voluntarily give up their own money? It's a scary thought…
I think Pleo's arrival in Austria will definitely make everyone's life better – it's fascinating how our solution can turn a negatively tainted experience into a straight-forward and enjoyable one! 
And finally, what does working at Pleo mean to you? 
Pleo is my first full-time job and I couldn't be happier to be a part of this insane growth trajectory. I feel I can be completely authentic and grow both on a personal and professional level here too.  
You really get to enjoy the best of both worlds: the security of a large company and the flexibility and coolness of a scale-up.
I think Austrians should come and work at Pleo because it's truly one of a kind – and Pleo offers lunch! Which is not common in Austria.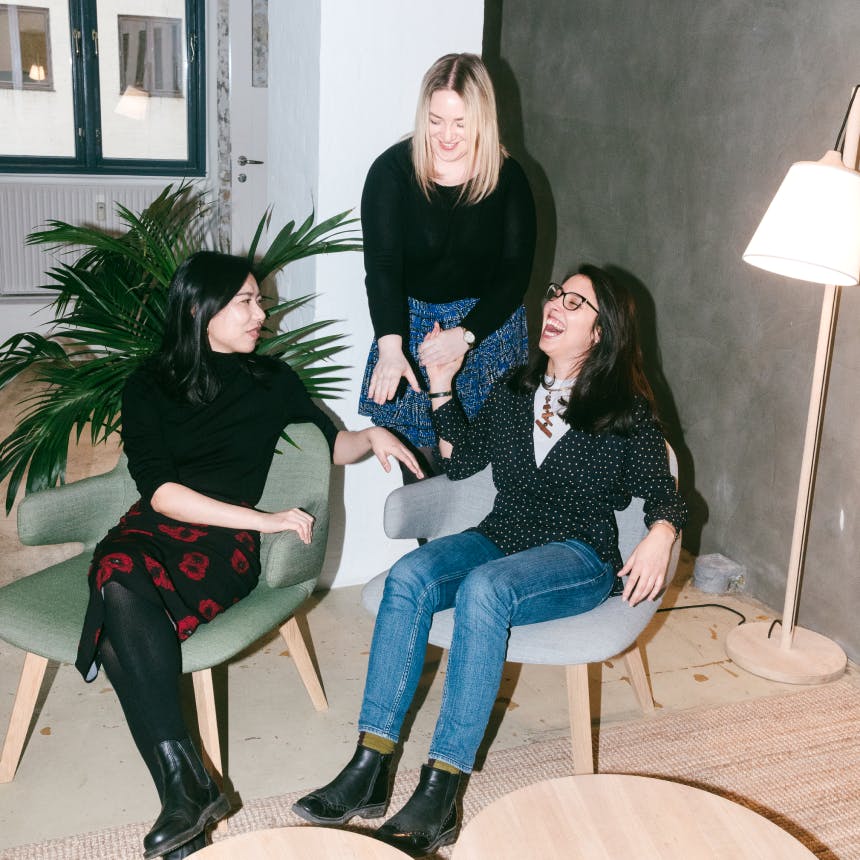 Want to know more about working at Pleo?
Learn more about how we hire, and the magical teams that make Pleo what it is today.
Take a peek under the covers
You might enjoy...
We caught up with Aimeé, Pleo's Product Director to learn more about life at Pleo and why now is the perfect time to enter the Netherlands.

---

We caught up with Clara, one of our International Product Managers to learn more about all that goes into entering a new market, and why now...

---

Meet the team focusing on launching our new Sales development function – and tasting all the pastel de natas in Lisbon.

---