Why we're giving businesses their time back with Pleo Invoices
Pleo started with a mission to help businesses find a better way to manage their expenses.
A few years later and with 15,000+ businesses across Europe now using Pleo, we're setting our sights even higher.
That's because we believe there has to be a better way to manage every aspect of business spending.
Introducing Pleo Invoices, a tool to track, pay and account for every bill your team receives — so you're well and truly on top of company finances.
With Bills, you'll no longer need a separate invoice handling software alongside an expense management system, alongside payment cards.
The problem Pleo Invoices is solving 
Bills. Every company has them. In fact, our study found that invoices account for more than half of all spending for most companies — be that utility costs or agency work. 
Invoices are crucial to keeping business ticking over. But traditional invoice management comes with its own inefficiencies – and lots of them.
There's a serious lack of visibility when it comes to finding out who's responsible for a bill. There's pressure on the person who's received it, to make sure it's paid on time. And there's added stress on an already busy finance team who needs to make sure everything adds up.
But we wanted to dig deeper, so we asked companies to identify what part of the process wasn't working.
For 18% of those surveyed, they said just receiving the invoice was the most tiresome part of the process – whether that's chasing suppliers to submit them in good time or just verifying it hasn't been paid already.
But it's bookkeeping that nearly one-quarter of respondents highlighted as the cause of the most stress. For that 23% of respondents, the manual data entry and sheer amount of time taken on each invoice was a problem.
How does Pleo Invoices work?
Our tool takes the hassle out of every stage of the process.
When someone on your team gets an invoice, they forward it to an email address set up to gather all of your paperwork.
Your finance team gets real-time visibility of every invoice on the centralised dashboard and can manage the payment and accounting workflows when they're ready. 
You can read the full explainer of how it all works here.
How did we build Bills?
Bills has been a year in the making, and it's come a long way in this time.
From numerous rounds of user-testing to making sure it's fully compliant, Bills is a complex project with a lot of moving parts and dependencies coming from different angles.
In the beginning, there was a big focus on the discovery phase. This is where we questioned what the product should actually do, how it should work and what processes it should include. We answered all these questions by interviewing clients to really dig deep into how they currently manage bills.
Throughout the whole process, we worked incredibly close with 10 customers who tested our initial dummy version of the product and provided us with feedback which led to the product we have today.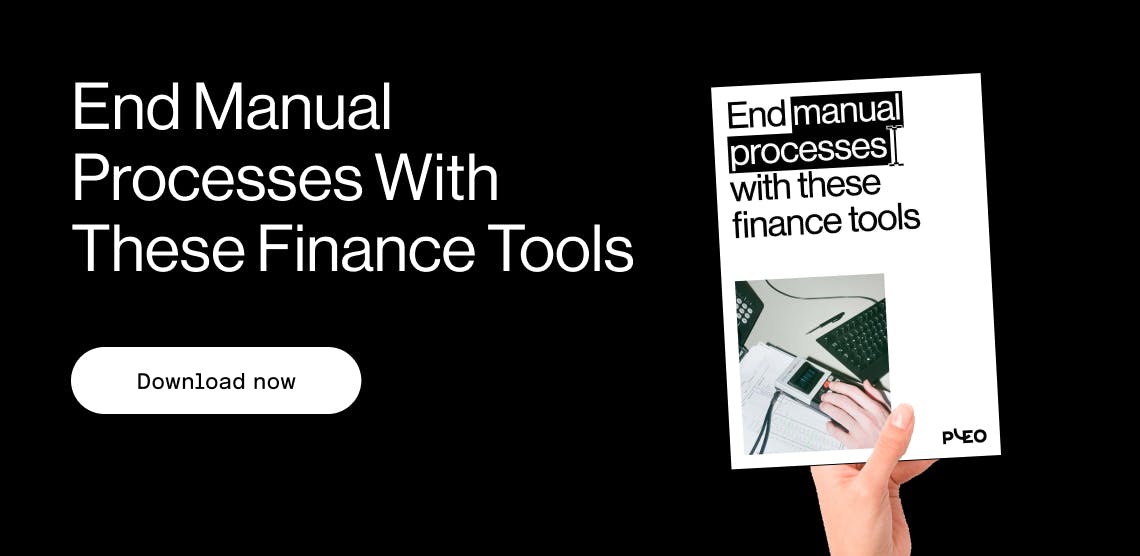 The challenges Bills overcame 
Building any new product comes with challenges, some of which are obvious at the start and some that are only discovered along the way.
Bills was no different. We had a lot of compliance questions to answer: how do we onboard suppliers and make sure they're legitimate businesses? How do we avoid customers paying illegitimate businesses? And how do we avoid money laundering?
The first quarter of this year was spent answering these kinds of questions. Thankfully we have an incredible compliance team on hand that saw Bills through the entire process, from the idea that started on a whiteboard to its launch day. 
Looking to the future…
To get the ball rolling, Pleo Invoices will launch in the UK first.
Right now, Bills integrates with Xero and QuickBooks - plus we're compatible with Sage 50 and offer custom and generic CSV exports.
And before long, all our markets across Europe will be able to manage, track and pay their invoices through Pleo with their chosen accounting software. 
Making sure the right people sign off payments is crucial. That's why we'll be launching approval workflows so you can pay for invoices with even more confidence.
And the most exciting part? We're looking to automate every step that's needed to pay for your invoices. From automated approvals to payments to bookkeeping, so there's no involvement needed from the finance director or CFO. 
A word from our CEO 
"Since the pandemic hit, Pleo has accelerated its product pipeline to activate vital financial technology features in its journey to become a central hub for companies to manage cashflow — and Bills is an example of this," says Jeppe Rindom. 
"We are at the helm of steering companies to meet their digital goals, and by using our trusted, reliable financial platform it helps them to build fiscally resilient companies."