How Introist cleaned up its expense management with Pleo
Being in charge of scaling a business is a big responsibility, not only for the business performance but also for the engine behind it; the people. 
Often, as companies scale rapidly, their people teams do not grow at the same pace, resulting in incoherent processes when people move in, out, and within a company. It's tricky business. 
This is a problem our latest Pleo Hero set out to solve for companies and their people. Introducing, Introist, a task automation tool for HR and managers.
We sat down with founder Tommi Huovinen in sunny Helsinki to talk about Introist's vision: to elevate employees by eliminating routine work and freeing them to focus on strategic work. We also learned how Pleo supports the mission they're on. So, without further ado, let's dive in. 
What's the journey that brought you to Introist? 
The idea of Introist came to be in 2021 as the result of my own experience leading a fast-scaling company. In 2022, I set on a path to help companies streamline people processes to ensure not only a smooth experience through automation, but that leadership teams have time for the people in the company rather than spend it on laborious routine tasks. 
We're now a seven-people remote-first team. Having raised our pre-seed round funding in 2022, the focus is now keenly on hiring and more than doubling their headcount in 2023. 
We want to use AI and automation to elevate employees and free them from routine work to focus on strategic priorities.
How do you use Pleo?
We're a modern company, in fact, we operate fully remotely. We want to enable our employees to drive modern operations. This means acquiring the best tools and software products for a variety of business areas. This is also where Pleo comes in because our employees buy a lot of software.
Fetch is my absolute favourite feature. As long as people use Fetch to collect receipts from their inbox, we won't be missing any receipts at the end of the month. I also love how easy it is to issue virtual cards in just a matter of seconds.
Any horror stories before Pleo? 
In one of the companies I worked at previously, we were sharing a credit card. At the end of the month upon I would have to ask for receipts from approximately 30 people, never knowing who would actually have it.
Then I would have to manually upload pictures of the receipts to bookkeeping. It was a truly painful process and it was time wasted that I could have used on something far more valuable.
What has Pleo meant for you personally in your job? 
We give everyone at Introist a Pleo card, it's now part of our DNA. As for us, Pleo drives the same values as Introist: power to your people. We trust our employees so why wouldn't we shift the responsibility for managing expenses to them? 
In essence, Pleo works in the same way as Introist; in the background making my life as CEO easier, so I get to spend my time on the stuff that really matters. All while my bookkeeper has direct access to our expense reporting, and I don't have to be part of the process. 
Ultimately, we want to practice what we preach, meaning we want to eliminate all routine and mundane work. I have better things to do than bookkeeping and chasing receipts!
What's next for you guys?
Introist will continue on an ambitious track of recruitment, finding the right people for the right roles. Doubling our headcount in 2022 is a crystal clear goal. Looking toward the future, we will pursue long-term growth through European expansion.
What are you most excited about in terms of the future of work? 
First, remote work. It doesn't matter where you are in the world, as long as communication functions, you can be anywhere.
Second, AI and automation. I don't think it'll replace humans but they certainly will elevate people within their capabilities.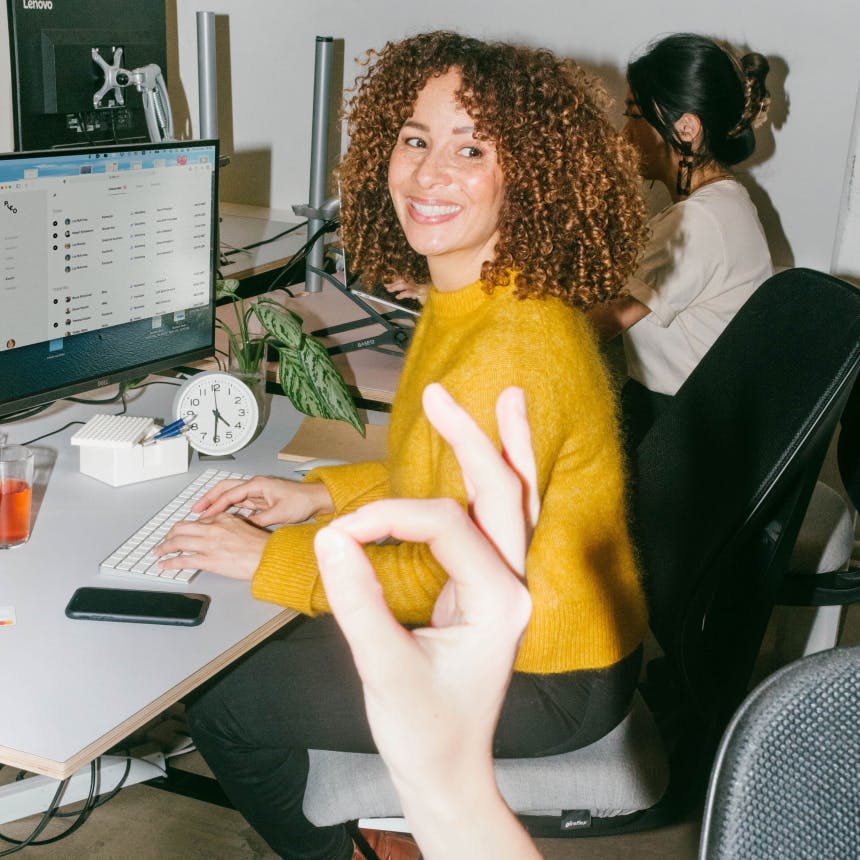 Smarter spending for your business
Save time on tedious admin and make smarter business decisions for the future. Join Pleo today.
Book a demo
You might enjoy...
Managing out-of-pocket expenses on the road was a problem for EcoBurner – until they discovered Pleo

---

A forward-thinking team with a mission to help people manage data better – TerminusDB is our first Irish Pleo Hero!

---

Perky Blenders is one of the fastest-growing coffee companies in London – and this is how Pleo's smart company cards help them to manage tha...

---