How to choose the right employee expense card for your business
From software and equipment to travel and services, the old axiom still rings true - you have to spend money to make money. 
However, actually spending money as a company can be a tricky business. It creates the need for expense reports, spend management, and financial oversight – not to mention physical cards that need to be properly administered and managed.
What are employee expense cards?
An employee expense card is just like any other card; with a long card number, security code, and expiration date. They can be prepaid or credit-based, depending on your needs and the solution you end up selecting. They may have contactless capabilities, cash withdrawals and chip-and-pin.
But if cards for business expenses are the same as personal cards, why bother? 
Per diem cards for employees were created to meet the challenges that growing businesses face when it comes to managing their expenses. As you'll see in the section below, there are a number of problems with traditional credit cards that make them fairly unsuitable for the workplace. While most businesses would probably prefer their very own Einstein to tackle these problems, effective company spending cards come in a close second place.
The problem with using a traditional credit card for business expenses
Traditional credit and debit cards are too limiting to work effectively for most companies. 
There are two ways that businesses usually work with cards, and neither poses a great solution: 
The spending policy encourages employees to pay for business expenses with their personal cards and then submit paperwork in order to claim back the funds. 

The employee borrows one of several available company credit cards and spends on it. Making it difficult to keep track of the card itself, but also who expensed what.
The retrospective nature of the first option could leave your people struggling financially as they wait up to 90 days to be reimbursed. Ooof. 
The culprit? Poor receipt reconcilliation, which is a hugely common bottleneck. Plus, the erroneous nature of manual T&E systems (that 43% of companies rely on) will often lead to inaccuracies, too. 
It's hardly fair to have your employees spend their own money on business resources and then not prioritise their reimbursement. 
Of course, the second option avoids this altogether but remains riddled with challenges. With company credit cards, you're typically only allowed a few cards at once,  which are often distributed amongst senior-level management. Leaving e little to no control over how your employees use them. Also, no one likes asking their manager for permission to borrow a card – we're not 12 years old anymore.
The result is that businesses end up sharing cards amongst employees with very little accountability for users. Then again, the alternative is to put tonnes of oversight into place, which hardly creates a strong culture of trust that many small businesses are trying to build. 
Each of these options creates a logistical nightmare that makes expense tracking and reporting a major challenge. Fortunately, there's a solution.
Corporate cards vs expense cards for employees
Company cards come in two varieties: corporate cards and expense cards. Just so we're all on the same page, expense cards for employees are prepaid cards used for business expenses, and may otherwise be known as small business cards.
As you can probably guess, corporate cards are usually better suited to larger corporations that expect at least $250,000 in credit card expenses annually. While small business cards are a great option for companies that are just starting to grow or accumulate fewer annual expenses.
Corporate credit cards are typically more difficult to obtain, as they are designed for clients that earn several million in revenue annually. These cards are also much more expensive to maintain, with high fees and interest rates. 
Most corporate credit cards are connected to a spending solution that not only collects expenses but also provides analytics and spending insights. This can be highly beneficial when finance needs to analyse spending across large teams or at a high rate.
Expense cards for employees, on the other hand, can be used by businesses of all sizes, even those that are just getting started or that have a remote team located all over the country (or globe). These cards are less costly and have a simpler application process, all while unifying a business's expenses and streamlining the way they handle employee spending. 
The choice of which card to go with comes down to your business's unique needs, but most companies will be set up for success with business cards rather than corporate ones.
Benefits of employee expense cards
There are some key benefits to using business expense cards for employees that save time, stress and money. 
They scale with your business
Unlike traditional debit or credit cards, expense cards are designed to grow alongside your business. The right spending card will provide your company with the resources to promote growth in a sustainable way. They'll empower your employees to make the purchases they need to do their jobs effectively and are even shown to increase employee engagement and satisfaction.
Increased financial security
Keeping your company's funds secure is a top priority. There's a common misconception that distributing cards more widely leads to increased expense fraud, but in fact, the opposite is true. 
With a real-time overview and simple account management per card, it's easier than ever before for financial controllers to monitor and track where money is being spent and by who. Having the right employee expense cards will help your business give MI5 a run for their money. 
Streamline your expenses
This is especially important if your business is just starting to grow out of its "small business" title, and might be looking for corporate expense cards instead of those suited for small businesses. 
The bigger your business, the more it's likely to spend, which results in increased expensing duties. According to research carried out by yours truly, for a business with 100 employees, the cost of manual expense reporting is almost £30,000 a year - much of this cost is eliminated with an automated spending card solution.
Disadvantages of business expense cards
Of course, it's important to consider the possible downsides too. 
Losing a corporate card
Forgetfulness is human nature, so the likelihood is that an employee will misplace one of your business's cards at some point. Again, Dave?
When picking your card provider, make sure that they have a system in place that allows you to quickly lock and deactivate lost cards.
Complicated fees
Depending on which provider you end up choosing, you could end up with complicated and exuberant monthly fees. Even worse, transaction fees are charged at every single employee's expense. Debit cards and systems that make payments simple and straightforward are the way to go.
What to consider when choosing an employee spending card 
Whether you're a complete rookie when it comes to expense cards for employees or you're thinking about switching from your current card provider to a better one, the path to finding the right option can feel more difficult to navigate than the yellow brick road.
The best way to make sure that you get the right company card provider for your business is to create a list of your must-haves before you start comparing your options.
Here are some of the features we think the right card provider should have.
Cards for all of your employees
You'll find that as your business grows, having just a single prepaid card that all of your employees share can become a major hassle. When choosing a card provider, make sure to find one that offers unlimited cards for all of your employees - both virtual cards and physical.
Simple spending limits
Managing your employee expenses isn't just about figuring out what you need to be spending money on, but also how much. The right company card should have a flexible and easy-to-manage spending limit for each of your company's cards. 
If you've ever wanted to win big with your financial managers, this is the way to do it. Plus, it'll reduce the risk of overspending.
Reliable customer support
Your business card provider's customer support should be just as reliable as their cards themselves. You're depending on these cards for your business, so when an issue arises, it needs to be resolved as quickly and painlessly as possible. 
Be sure that the provider you end up choosing has a strong customer service team to avoid frustrations. Product reviews can be a good place to check this.
Fraud detection
While having several company cards is a great convenience and oftentimes a necessity, more cards equals more opportunities for something to go wrong. Like loss, theft, and even fraud. 
The right card provider should have systems in place to not only handle these situations when they occur but also reduce the chances of a fraudulent credit card transaction happening altogether. No need for any in-house wannabe detectives. 
Easy management
A major advantage of company cards over traditional credit and debit cards is the ability to easily perform expense management and oversee spending habits. Look for providers that have ample resources for managing your company's spending. Think flat-packed furniture (and what Ikea thinks they are) but for business expenses: easy and simple.
Accounting integrations
One of the best things about using company cards is the unification of all of your company's expenses. But what good is that centralisation if you can't use it?
You don't just want a card provider that offers their own software, but one that allows you to integrate with other services you already use, like accounting programs. This can make the transition to a new company card easy. 
Fast and seamless set-up
Moving to a new purchasing card can be an adjustment; getting new cards for a company and all of its employees has the potential to be a serious headache. Opt for business credit card providers that have a fast and easy set-up process so that you can minimize the time and difficulty of transitioning into a new company card system.
A business spending solution for forward-thinking teams
For a fully integrated option that won't put you through a steep learning curve, Pleo's business spending cards give you significantly more flexibility and control than traditional corporate cards. After getting set up, each card can be managed from a central dashboard, with customisable spending controls. 
Along with using the employee expense card for office-based costs, such as equipment repairs or software subscriptions, Pleo's mileage calculator also manages mileage rates and travel expenses seamlessly. 
The only thing left to figure out is how your finance team will spend all their newfound free time. After work drinks, anyone?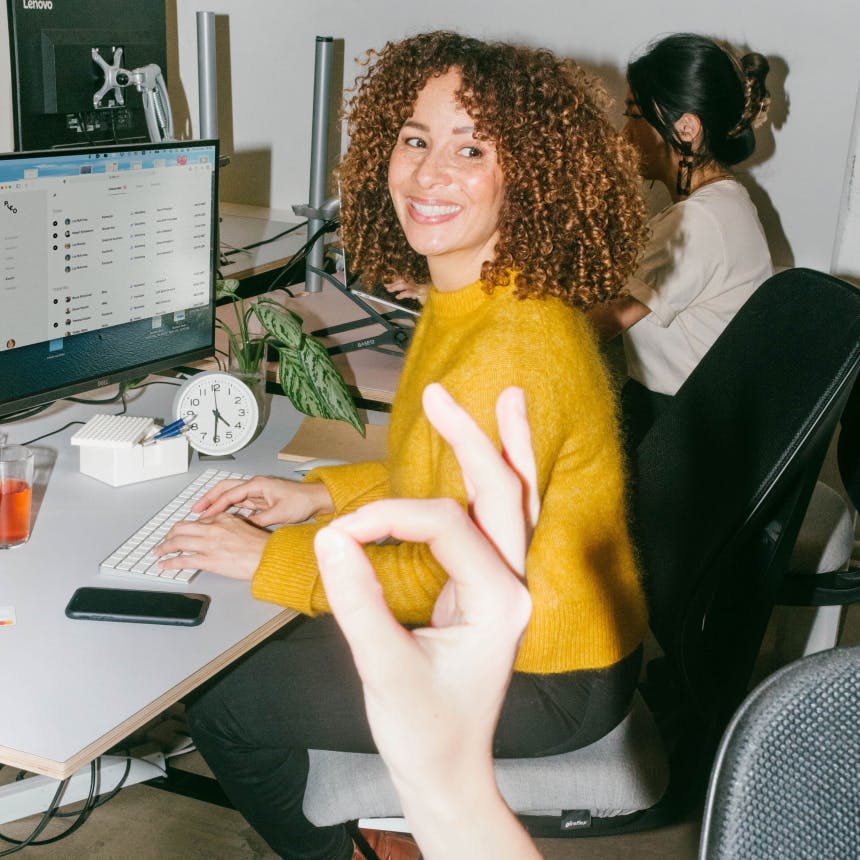 Smarter spending for your business
Save time on tedious admin and make smarter business decisions for the future. Join Pleo today.
Book a demo
You might enjoy...
As part of our range of spend controls, we've designed a few features to make sure no expense goes unnoticed.

---

Rather than feeling out of control, how about relying on a system that gives you efficient workflows and a detailed view of every expense?

---

Employees always need to buy things for work. But you can't always use your company card. With Pleo, reimbursements are refreshingly easy.

---