The future of work is remote: How to nurture your distributed teams
After more than two years, remote working has started to feel like second nature — gone are the days of commuting to and from the office five days a week, the idea alone (and even writing it down) is exhausting.
But as working from home becomes the 'new normal' (if we can still call it that), it doesn't come without its challenges; feeling isolated and plateauing in your role are just two of the burdens of life away from the office can bring.
We caught up with Melissa Romo, VP of Global Digital Marketing at Sage and author of Your Resource is Human: How empathetic leadership can help remote teams rise above to learn more about how remote-first leaders can nurture teams, no matter where they're based, and what qualities make a good boss. 
The unspoken emotions of remote work
Remote (adjective). Words associated include: isolated, distant, and secluded. Not exactly the words you want to come to mind when thinking about your distributed team. Yet, this could be their reality. 
This is exactly what Melissa dives into in her upcoming book which aims to guide managers leading distributed teams, whether they're fully remote or hybrid. With a focus on the human experience of working remotely, the book digs into what people go through while working from home and explores how managers can better support and understand their people. 
"The five emotions are loneliness, boredom, guilt, paranoia, and depression," Melissa says. "These are based on academic and business research, especially in the last couple of years. But really, these dynamics are nothing new, it's just that remote working only made up 5% of the global population before the pandemic hit. But now these emotions have surfaced a lot more.
"The job of a manager is to recognise and spot these five emotions, they need to pick up on when these emotions are becoming an issue for the person working for them, and also talk about them in a way that's comfortable for the other person. One of the things you can do is to create 'counterpoints' of emotion.
"For example, if someone on your team is struggling with boredom, a counterpoint for this is to give that person meaning in their job. When we have meaning in our job, it helps up attach to something bigger than ourselves which takes us out of our four walls."
Looking after your distributed teams
Overnight, the majority of us went from working from the office full-time to working from our kitchen tables. The shock to the system goes without saying. But two years onwards and we're still here (and this reality is looking like it's going to stay). So how can managers fully support their remote teams?
"My advice is to give managers the autonomy to adapt schedules to what the team's business requirements are, not to what a corporate policy says," Melissa adds.
"Autonomy is not the same thing as flexibility, so if employers are offering flexible schedules but those schedules have an imposed quota of days in the office, employees will not feel they have the autonomy and trust to design their work around what is best for the business and what is best for them."
Why remote work is good for business
What started as a temporary response to the pandemic is now here to stay. We're seeing more and more companies offer permanent, remote-first roles and the Netherlands recently approved remote work as a legal right for employees. But why the sudden shift?
It turns out, a remote workforce is good for business. A recent study from CIPD found that 81% of employees believe that working remotely increases their productivity. From that same study, they found that 89% of employees consider flexible work as a key motivator, ranking it higher than financial incentives (77%). 
And it doesn't stop there. Opting to hire remotely means the talent pool is a lot more varied. After all, the best talent doesn't necessarily live a 30-minute commute from the office. 
"When [remote work is] embraced as a business strategy, it enables companies to get more work done, enables boosted levels of engagement that comes from flexibility, promotes creativity from the ability employees have to vary their work environments and is what the majority of the workforce is asking for," Melissa says.
"It's hard to find anything to put in the 'con' column other than fear and discomfort for leaders."
What does the future of work look like?
The future of work is evolving at the speed of light, and keeping up with what's happening isn't always easy. But, in many industries, we're arguably on track for a more people-centric future as the conversation around remote work becomes louder. Ultimately, Melissa believes that the future 'will be what we make it.'
"Work needs to be based on trust and opportunity, over control and policy. That's the seismic shift we are in right now. We need leaders who can be fearless about this and lead us to that future."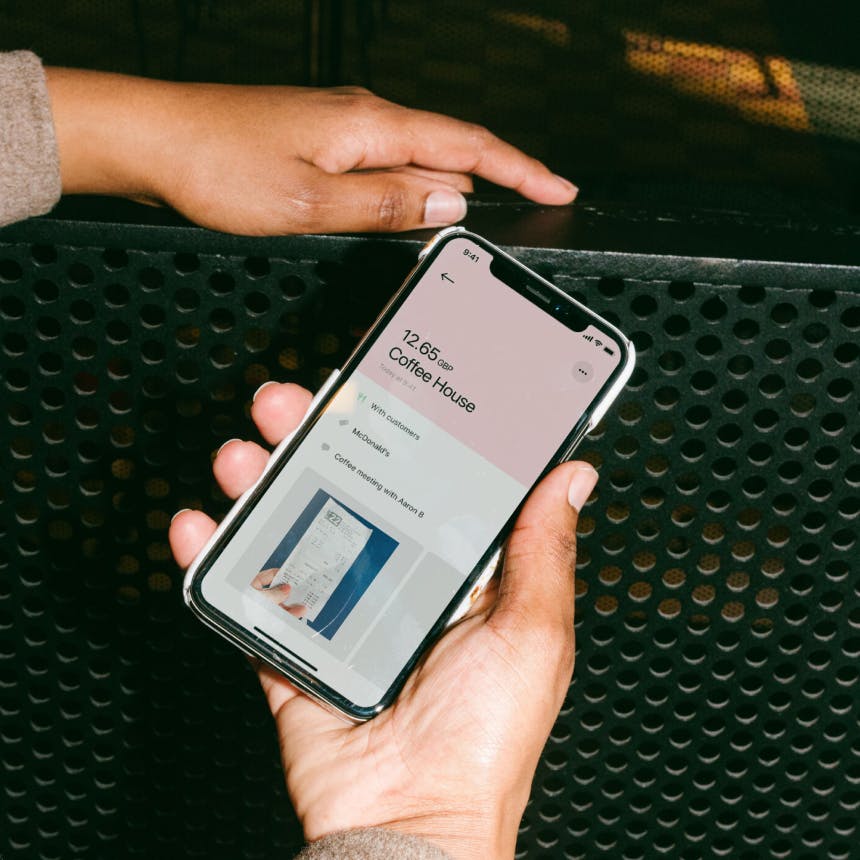 Keep your business one (big) step ahead
Give your team the tools they need to work and spend smarter – in a way that boosts your bottom line.
Book a demo
You might enjoy...
The adoption of remote work has been gaining pace after the last few years, with flexible working now the norm for a lot of businesses.

---

Here's how automating your expense management can give you full oversight of your team spending, no matter where everyone is.

---

We've been working from home for almost two years. Don't you think you deserve more than your tiny, badly-lit desk and the kitchen chair?

---