Think back to a time before social distancing, mandatory masks and staycations. Our Brand team was cooking up new ways to bring our spending solution to the masses after we rebranded. And now, here we are, 18 months later, with an even bolder offering and we've just launched our very first out-of-home campaign in East London.
But why now? Well, as offices reopen their doors and commuters get back on the 8:20am train, things are starting to look a little brighter for the world of work, even if it does mean getting up earlier for work. 
We're really proud of what we've created and wanted to share a little more about the process behind this campaign. There's a lot to consider when it comes to out-of-home campaigns — who knew TFL doesn't allow you to feature high-fat foods in your ads?
Why are we doing this?
Pleo helps bring all types of businesses into the future of work, all while putting people first and making them feel valued.
Your tech firms like us, your restaurants, agencies, shops and beyond — you name it. Any company that spends should be using Pleo.
We took that as an incentive to take a business-to-consumer play of out-of-home advertising campaign to introduce even more people and forward-thinking companies to Pleo. Starting with businesses like us, sitting near or around East London, much like our own office (we're hiring, by the way).
"Pleo it"
This phrase is something our customers coined and it was important to us to showcase this in our campaign. It's not every day someone makes your brand name a verb. Pretty cool. 
Sounds easy, right? Wrong. Our early examples started to sound a lot like that Billy Joel song. 
So, what did the process look like?
We knew we wanted to incorporate the "Pleo it" idea early on. To start, we defined three possible routes we could go down. Should this advert be rational? A very straightforward and simple approach. Or maybe emotional? A campaign that would make our audience feel something. Or what about character-led? An advert that encompasses exactly what Pleo sounds and feels like.
We workshopped various ideas and concepts and merged a rational and character-led campaign that birthed the "Pleo it" idea. For us, it was important to really get our brand identity out there, especially because this is our first out-of-home campaign. Spoiler: there's plenty more to come in the future. 
After the (almost) two years we've all had, going down the emotional route this time around just didn't feel right. Producing an out-of-home campaign is tricky in the best of times, without having to consider the likelihood of even more 'new normals' in the future. We wanted to be respectful of the precarious situation and the impact it's had on the world of work, without being too contextual or shining a light on the pandemic. 
And there's even more to come...
As lockdown eases, I'm sure we can all agree there's a need for real-life brand experiences. This was what got us so excited to step outside of the box and find new ways to shout about Pleo. 
Working on this campaign unleashed a whole array of new ideas and initiatives, some you'll even see in the coming weeks. In the meantime, the next time you're riding a bus around East London, you might just see us out the window.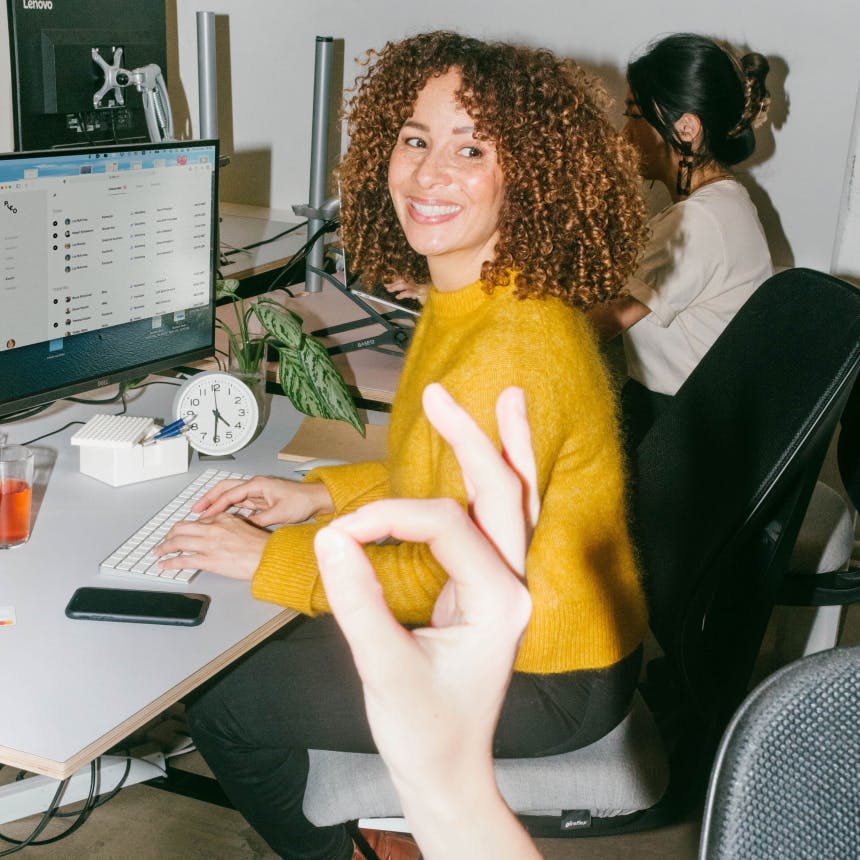 Smarter spending for your business
Save time on tedious admin and make smarter business decisions for the future. Join Pleo today.
Book a demo
You might enjoy...
How do UK businesses feel about their invoice management process? We have the answers.

---

We're excited to introduce our shiny new Partner Programme, complete with new incentives and a far superior service for you and your clients...

---

Technology is revolutionising many everyday aspects of life. So it shouldn't be surprising that people expect it to also be at the core of h...

---