Smart company cards for your sales team. That's the pitch
Salespeople. You're important, not to mention incredibly busy. From cold-calling to product demos to establishing customer relationships — there's a lot to be done when you're working on the frontline of a company.
You know better than anyone, these tasks can't be done without the right tools. Take maintaining business relationships, can you imagine how hard that would be without software that centralises all the information of your customers for you? Thanks, HubSpot!
The same goes for how you manage and track your business expenses. Most salespeople rack up a lot of expenses every month. From quick coffee meetings to travel to fancy client lunches that'll finally get that impressive client signed up — it all quickly adds up. 
And it shouldn't be the salespeople paying out-of-pocket for these business expenses. That's exactly where Pleo steps in.
So, how does Pleo work for sales teams?
We issue smart company cards to businesses, giving either management or finance the power to decide who gets a card, and what the spending limit should be. 
When you've paid for something using Pleo — be that a train ticket or new software — our app prompts you to capture a picture of the receipt.
It's magic too: Pleo gets information directly from merchants and automatically categorises the purchase for you. For example, when you next take your client out for lunch, Pleo will add this expense under 'Meals & Drinks.' 
And the best part? There's no paperwork. No receipt chasing. No tedious admin. 
Wave goodbye to expense reports 
We get it: you've got targets, client relations to uphold and your life outside of work. You don't have time to waste on tedious admin work. We're talking about expense reports and receipt handling for all those client lunches and travel purchases.
A study by GBTA found that it takes 20 minutes to complete a manual expense report. And this is the best-case scenario. Any manual process allows room for human error. GBTA also found that 20% of expense reports contain mistakes — and It takes an extra 18 minutes to correct every single one.
With Pleo, there's no paperwork. So you can spend that 20 minutes on… well, anything. 
And there's even better news for your finance team. We found that Pleo admins save 11.5 hours on average doing expenses per month — that's a whole day-and-a-half freed up.
Fetch together all your email receipts
 Chances are, you've got a lot of receipts. And we're not just talking about those crinkled pieces of paper crammed in your desk drawer. We're talking about your jam-packed inbox filled with email receipts and order confirmations, from travel expenses to online orders to subscriptions. 
Frankly, we think you have better things to be doing than wading through your inbox trying to find that receipt for a client gift basket that you accidentally deleted weeks ago. That's why we created Fetch, the Gmail, Outlook & Microsoft 365 integration for Pleo. 
But it doesn't stop there. Fetch can sniff out any missing receipts from the last year and notify you when it's done, which is great news for your busy schedule and even better news for your finance team.
Smarter ways to pay
We think buying stuff for work should be painless. This is exactly why we don't just provide plastic cards, we're also fully compatible with Apple and Google Pay, and we issue virtual cards — so you can buy whatever you need for work on the go. 
And virtual cards aren't just efficient either, they provide an extra layer of security when buying things online. Not to mention, your finance team can freeze this card at any time with just the tap of a button. 
No more waiting to get back what you're owed
Business spending comes in all different shapes and sizes and sometimes a card just doesn't cut it. You know, things like mileage costs. Taking account of work cards accidentally used for personal purchases. Dealing with reimbursements when you had to dip into your own pockets.
And is there anything more frustrating than waiting around to get back that expense you claimed weeks ago? 
It's something our customers can vouch for too. And we think Ciaran Doyle, EcoBurner's CEO put it best: "I find that any money that comes into my bank account through payroll just disappears into the black hole of life." 
With Pocket — a centralised hub that keeps track of the money owed between employees and the company — you can claim back what you're owed and have it transferred to your personal bank account in real-time.
How can you get your finance team onboard?
So, you're sold on what Pleo can do for you? Great. Now it's time to get your finance team interested too. We know pitching a new idea is second nature to you, but, don't worry, there's a lot in it for them too…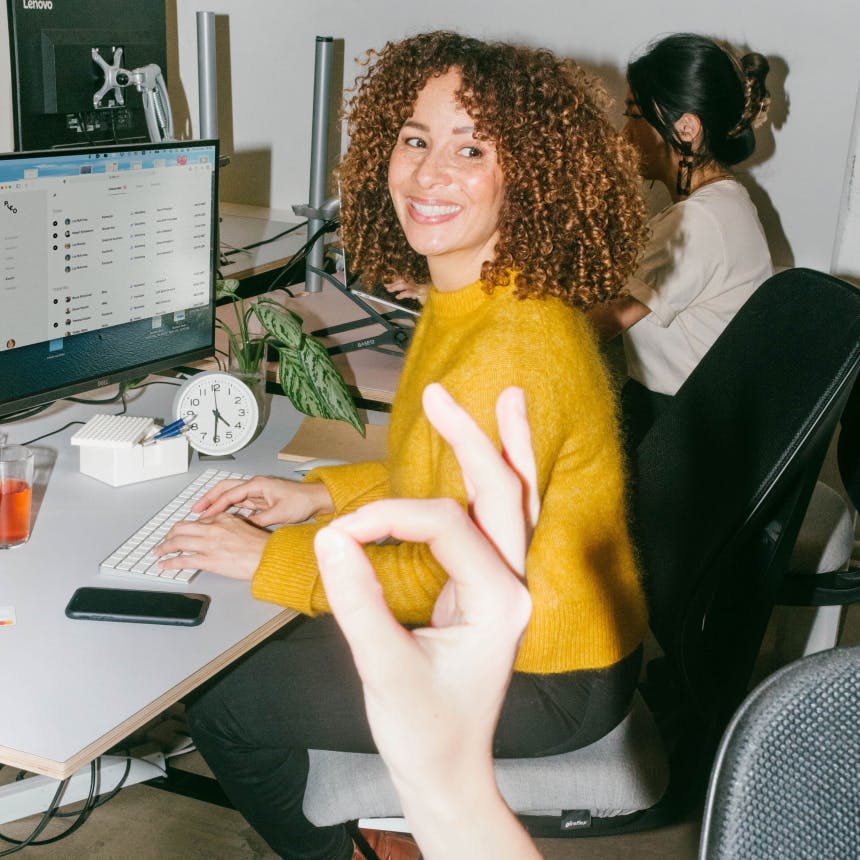 Smarter spending for your business
Save time on tedious admin and make smarter business decisions for the future. Join Pleo today.
Book a demo
You might enjoy...
As part of our range of spend controls, we've designed a few features to make sure no expense goes unnoticed.

---

Rather than feeling out of control, how about relying on a system that gives you efficient workflows and a detailed view of every expense?

---

Employees always need to buy things for work. But you can't always use your company card. With Pleo, reimbursements are refreshingly easy.

---