We've just raised $200m to take Pleo to new countries
Yes, you read that right… We're just as blown away as you are. $200 million. 
This investment not only makes Pleo the most-funded B2B spend management service in Europe, but we're also the highest-valued – with our valuation almost tripling, bringing us to $4.7B.
Yowza. 
While this Series C extension, or what you could call an early Christmas present, is super encouraging, it's not why we do what we do. A couple more zeroes doesn't change our vision: to make everyone feel valued at work.
We couldn't be more excited for the new year but more on that later…
Wait, didn't you just do that in July?
Let's take a very quick trip down memory lane. And I mean quick. Six months ago, we raised $150 million in our Series C funding round. 
That was also the same week that more than €566 million was raised across 16 deals for fintechs throughout Europe and it's been estimated that just last week, EU fintechs crossed the 50th round above €100 million this year  – 2021 really has been record-breaking.
Fast forward to well, now. And we've just raised another $200 million, bringing our total round to $350 million!  
So, yes, we did, but the opportunity and demand was there. 
The additional funds let us think a few more years ahead than the original Series C. The funds put us in a good space to be more aggressive with growth, and really double-down on our efforts to revolutionise business spending for forward-thinking companies everywhere.
This extension really is the culmination of the Pleo journey so far – from opening up in six European markets to winning local, national and global awards to rapidly growing our talented team to 400+ to launching new features, and most recently, making it possible for all companies to use Pleo with our free plan. (Phew! I'll take a breath now…)
What will we be doing with this investment?  
We have big ambitions to grow further across Europe, helping more businesses solve their spending challenges and empower their teams. 
So, how will this investment help us achieve these ambitious goals? 
Pan-European market expansion 
Have you been eagerly awaiting Pleo's arrival in your country? Well, it might not be long now...
That's why we're happy to announce that we're aiming to enter 15 new markets! We're getting ready for Finland and Austria now. 
And watch out, Portugal, Netherlands and France: we're coming for you too. Plus 10 more European countries in the foreseeable future.
Doubling & up-skilling our 400-strong team  
Without the team, there's no Pleo. From Sales to Partnerships to Customer Success, we're looking for the people who are inspired by our mission of making everyone feel valued at work and excited at the idea of laying the foundation of our offices as we enter new markets. 
Does this sound like you? Then make sure to check out our open roles. 
Hiring is super important but retaining, educating and up-skilling the talent we already have is equally important. This will be even more of a key focus area for us moving forward as well. 
Improving our product & building even more 
From invoice management to employee reimbursements to lending and credit and beyond. We'll be taking this investment to ramp up the Pleo offering even more for our committed customers. 
We'll also be taking a closer look at the needs of each of our markets, to ensure Pleo is the local-first solution for companies everywhere.  
Meet our newest investors, Coatue and Alkeon
This Series C extension round is led by Coatue Management and followed by Alkeon Capital, two New York-based investment firms. 
Coatue focuses on the technology, media and telecommunications industries and Alkoen is coming with two decades of investing in people and innovation – we're thrilled to have them both onboard and to be joining other hypergrowth companies like Gorillas and Persionio in their strong investment portfolios. 
"We were impressed by how Pleo has already redefined the way that over 25,000 companies think about managing their expenses, saving them time and lowering costs while increasing transparency", says Michael B. Gilroy, General Partner of Coatue Management. "We are proud to partner closely with Jeppe and the rest of the team to help drive their next phase of growth – as they continue to extend across Europe and work to transform how spend management works within businesses."
"Europe is emerging as an important innovation hub in both the public and private markets, as evidenced by the increase in venture capital activity across the continent. Pleo is the clear front-runner in B2B spend management within Europe", adds Deepak Ravichandran, General Partner of Alkeon Capital.
The earlier Series C was co-led by Bain Capital Ventures and Thrive Capital. 
And our pre-existing backers Stripes, Kinnevik, Creandum, Founders and Seedcamp are also contributing to the raise. 
And a big thank you to our 30,000+ customers 
Since July, we've had up to 1,000 customers signing up every month. It's truly amazing to see. We wouldn't be where we are today without each and every one of you. 
Our growth this past year has been exponential. We're more confident than ever that the future is bright, thanks to the support from our investors, customers and friends of the brand.
This is just the beginning.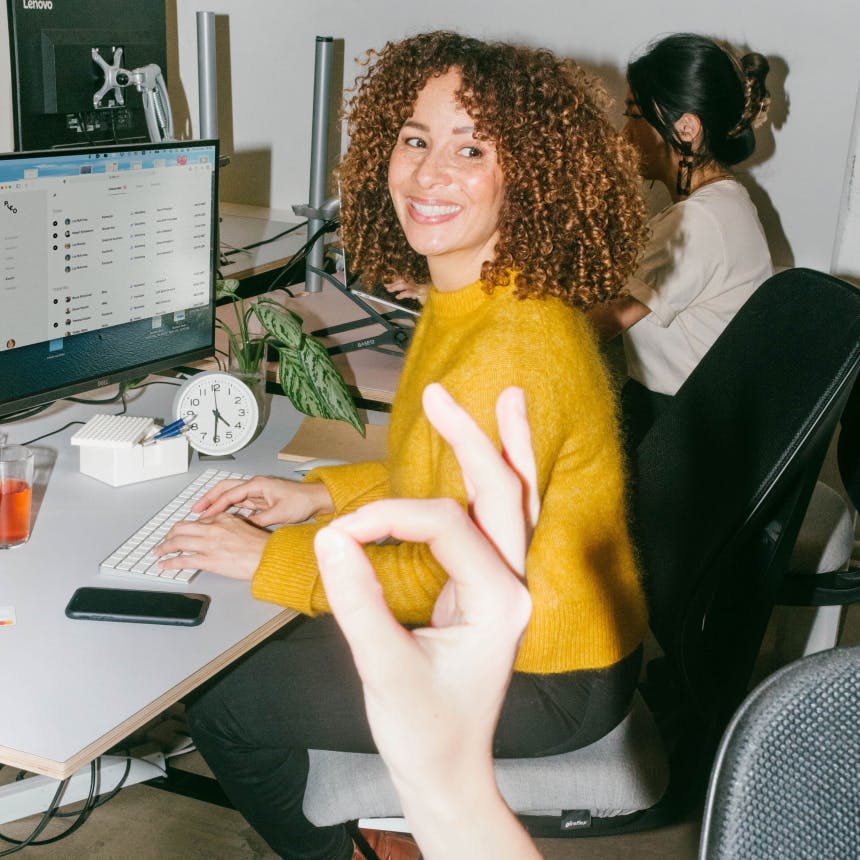 Smarter spending for your business
Save time on tedious admin and make smarter business decisions for the future. Join Pleo today.
Book a demo
Powered in the UK by B4B partnership, available soon
You might enjoy...
We're always working hard to build genuinely useful features, and we see these five as key to helping our customers optimise their spend pro...

---

How do UK businesses feel about their invoice management process? We have the answers.

---

We're excited to introduce our shiny new Partner Programme, complete with new incentives and a far superior service for you and your clients...

---