Doing the right thing for your team starts with expenses
The world of work is evolving, and it's happening at the speed of light. Overnight, the office has been replaced with a home set-up and flexible hours are the new 9 to 5.
We're seeing more and more companies put greater emphasis on the importance of looking after teams. Take Pleo for example, we recently introduced a benefits package that lets Pleo'ers choose their own benefits, whether that's to upgrade their home office or take extra holiday days, pretty much anything really. 
But what does looking after your team actually look like? No, we're not talking about an office ping pong table or free coffee. We're talking about expenses, and more importantly, a solution that prevents your team from paying out-of-pocket and having to wait weeks, maybe even months to get reimbursed. 
Manual expense management is costing your team
Manual expense management hasn't had a makeover since the Stone Age. Did you know in the tomb of King Scorpion I of Ancient Egypt, bags of oil and linen were discovered with bone tokens inscribed with numerical markings – aka receipts. The more you know. 
While we've moved away from inscribed bone tokens, things are very much still manual when it comes to expenses. There's the receipt chasing, the tedious data entry, the endless reconciliation. And this is just for one expense. 
Manually dealing with every single one of your expenses is bad for business. Hey, we even did the math: A company of 10 people will spend £347.10 a month (that's over £4,000 a year) just on processing what their team buys.
And for your team making those expenses, not only are they carrying the financial burden (whether that's a purchase for £5 or £500), they're distracted from the work that matters and they likely don't feel trusted. 
Why it pays to trust your team
Trust in the workplace is at the core of happy teams. It has a domino effect on a whole range of things, ultimately leading to increased employee retention. Trusting your people creates a culture of honesty, psychological safety, and mutual respect — isn't that just the recipe for success?
We even dug into the science too. Research by Harvard Business Review found that workers at companies where trust is high report 106% greater energy in the office, 50% more productivity and a reduction of 74% in stress levels, compared to businesses with low trust.
This feeling of trust is something our customers can vouch for too. With 30,000+ companies using Pleo, we've heard a lot of stories about what our spending solution means to their team.
"If anything, Pleo has reflected the way we wanted our company to work," Convivo's CEO, Steve Parks says.
"We're using the cards to reinforce a lot of our own cultural values around money. So there are no spending limits on our cards – although [the system] allows us to set them, we don't. And everyone's an admin, so everyone can see all of the transactions that are going through. That's the way we make sure things are above board and ethical. It's sunlight."
Supporting your team comes in all different shapes and sizes, but before adding that office ping pong table or buying that coffee machine, it's important to look at the fundamental things your team really needs.
Expenses shouldn't be holding anyone back, nor should they be costing your team.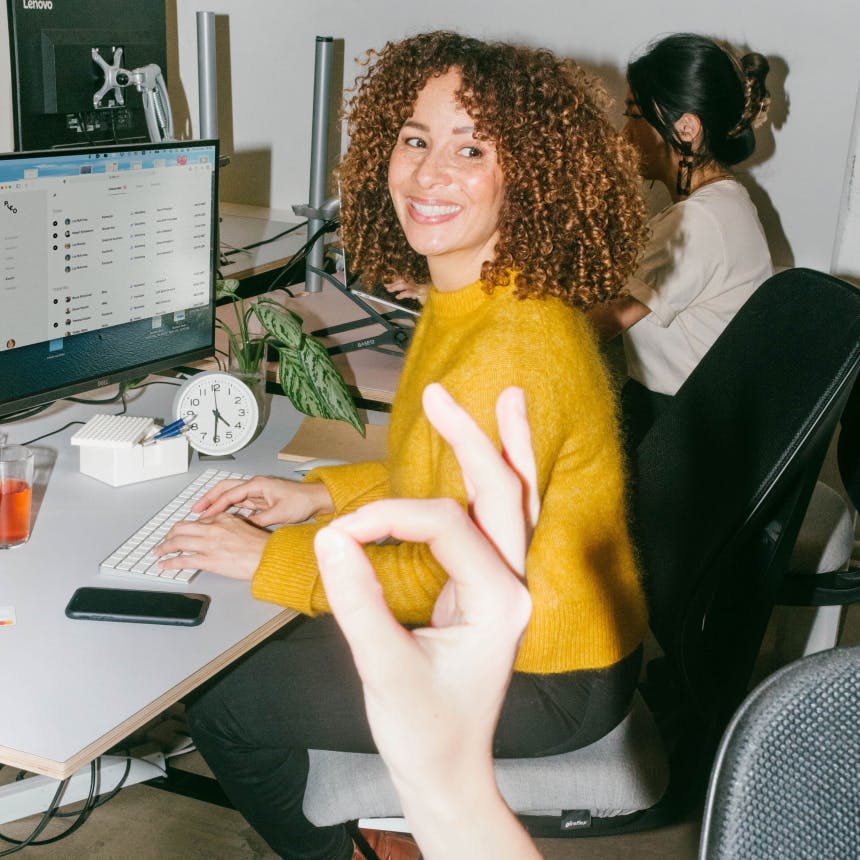 Smarter spending for your business
Save time on tedious admin and make smarter business decisions for the future. Join Pleo today.
Book a demo
Powered in the UK by B4B partnership, available soon
You might enjoy...
Manually dealing with expenses isn't just costly, it can make your team feel undervalued too.

---

Empower your team and take control of software business spending with Pleo.

---

Your guide to understanding how Vendor cards can work for your business, saving you time and money when managing the digital services you re...

---