Founder Talks: Closing the fintech gender gap
First up, there's the common issue that's prominent in tech: there are not enough women and non-binary people working for these companies. Then there's the lack of women representation in leadership roles, only 17% of senior fintech roles are held by women.
We caught up with various female fintech founders to hear about their experiences in the founder space, and listen to the ways we can all fix the industry's age-old gender problem, together. 
Veronique Barbosa, CEO and co-founder of Flux
At Flux we think it's insane that today we go from using 21st-century payments to 100 BC paper receipts as the only record of what we've actually bought. When we dug into the problem we realised there was no solution because the data is disconnected. So we fixed it.
Flux is a data infrastructure company - we connect receipt data to customers by plugging it into retailers' systems and then link that back to customers via their payment card adding zero time at checkout. 
You outlined in a previous interview that the lack of diversity in fintech is "insane". Why do you think that is, historically and today?
The problems start all the way from not enough women entering fintech, not enough women starting their own fintech businesses or having enough promotion opportunities into CEO-level roles. You then ask yourself why, then reflect on things ranging from the industry's combined reputation (which is slowly improving) as being a 'boys club' to the government's statutory approach to shared parental leave.
I believe the gap starts even earlier than school. Then it gets worse by societal barriers. I see this in simple things like the writing styles of my women vs male colleagues. Sheryl Sandberg speaks about this in her book Lean In, but it's stark when you pay attention. Women write more passively: "could we" and "would it be possible to". Where does this passive voice come from? How do we give women an authentic confident voice?
How can we open the door for more female and diverse leadership in fintech?
Accept and acknowledge there is almost certainly bias in your processes, from hiring to supplier selection to investment. Then, root out the causes.
We're a small team at Flux but we aim to do what we can here, especially in our hiring processes. We have great diversity at a company-wide leadership level but a diversity challenge within our engineering team in particular. Our CTO and tech leads are focused on trying to change that by tackling our hiring processes.
What's the most important initiative fintechs should focus on to promote gender diversity? 
See bias - call it out, nip it in the bud. See colleagues falling into their own hidden bias in things like writing style, say something privately and provide constructive feedback. Every action no matter how small counterbalances inaction and we can stand a better chance of together helping to make a change.
Monika Liikamaa and Denise Johansson, co-founders and co-CEOs at Enfuce 
Enfuce offers payment, open banking and sustainability services to banks, fintech, financial operators, and merchants. By combining industry expertise, innovative technology and compliance, Enfuce delivers long-term and scalable solutions quickly and securely.
What can fintech be doing more of to encourage gender diversity and female leadership? 
Be aware of your own biases. If you lack good women in your network, take a look at yourself and ask why? It's not that we're not out there, it's about your own ability to network broader. And if you don't find gender diversity by yourself, take help from recruiters and give them the task to help you fill your current gap.
Very few females want to join a company just to fill a gender gap, we want to fill a position we are qualified for. So challenge us, give us opportunities to take ownership and to grow.
Alexia de Broglie and Margot de Broglie, co-founders at Your Juno
We started Your Juno during the pandemic. It's a financial empowerment platform aimed at providing the best education. We had a keen interest in investing, and realised that we were having very different conversations about it with our male and female friends.
We found our guy friends often had trading accounts, investments in crypto and stock picking. And most importantly were speaking about it with their friends. Whereas our women friends often had their earnings sitting in savings accounts and were less confident talking about money.
What's the most important initiative fintech should focus on to boost gender diversity? 
The majority of fintech right now are built by men, for men. This starts with leadership, if only 1.1% of funding is going to female-led businesses that mean women are unlikely to be the core focus of the product. Women's disadvantageous position in finance means that as users, they need specific considerations. Basically, fund more women-led businesses! 
Looking forward…
Closing fintech's gender gap isn't an overnight fix, nor can it be fixed with campaigns only shared on International Women's Day. It's a commitment. And it's a commitment that should be embedded into your company's mission every day: from your hiring processes to how you promote internally to how you build your products.
While there's a long road ahead, there's good reason to be hopeful too. The conversation around diversity is a loud and prominent one. But it's time to take action on what we're talking about. 
Not just on International Women's Day, but every day. 
See part two of this campaign "Founder talks: The investing industry is broken for women-owned fintechs" here.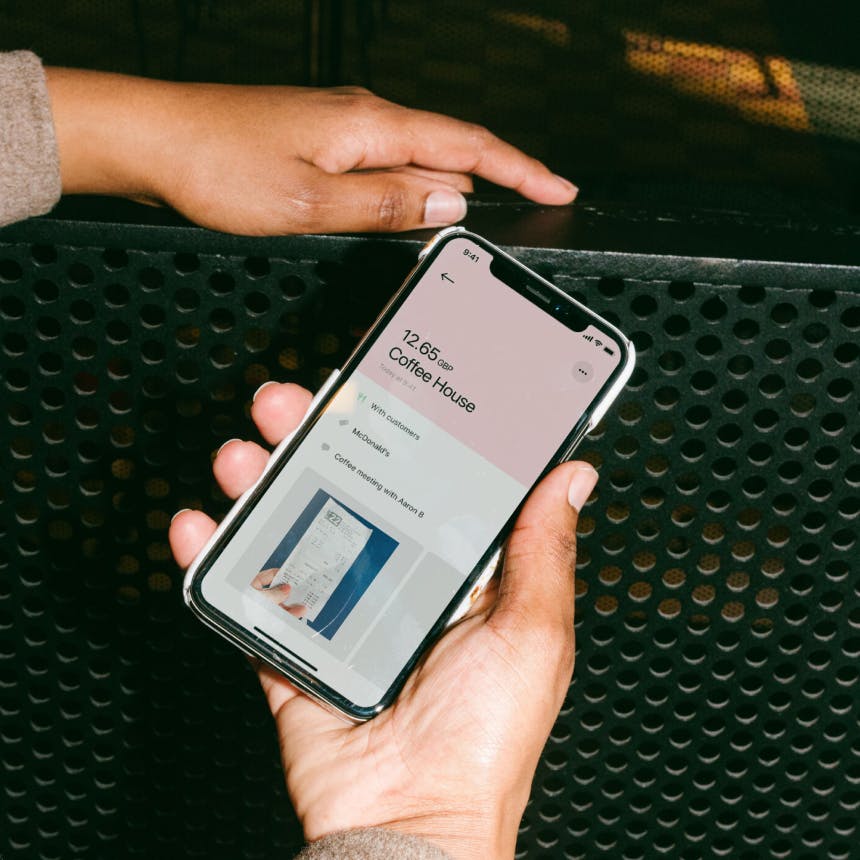 Keep your business one (big) step ahead
Give your team the tools they need to work and spend smarter – in a way that boosts your bottom line.
Book a demo
You might enjoy...
What tools do you have in your financial stack? Do you know how far fintech goes?

---

While finance and IT are two very separate wings of an organisation, they're two key pieces of the puzzle.

---

Here are our takeaways on what businesses can learn about keeping the lights on in a crisis.

---