The difference that Pleo Invoices can make for accountants
Invoice management has to rank as one of the trickiest and most time-consuming processes for a business. 
And if you're an external accountant trying to help a client manage that process, it's just as stressful.
But one thing is very clear. 
The pains of traditional invoice management... 
It can be hard to predict which aspect of processing a bill will cause the most delay and stress. 
Whatever the issue is, the manual process gobbles up hours that you could instead spend on more strategic work, offering real value to your trusted client.
… And the solutions that don't quite hit the mark
It can also feel like every day you hear about a new app, aimed at a different stage of an invoice's life cycle.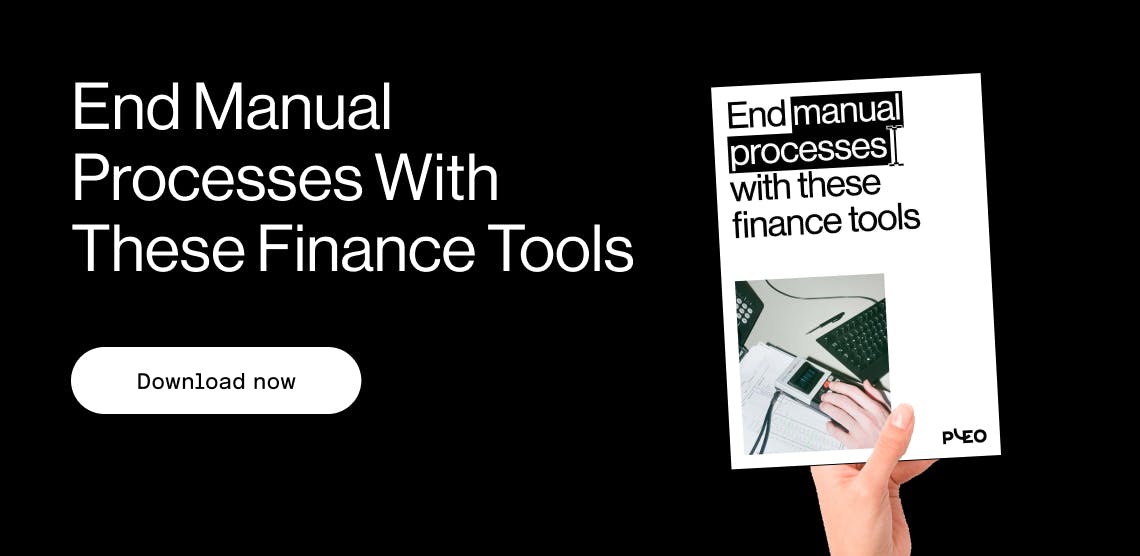 What's the difference? Which ones are worth exploring? Do these apps work together? And the most important question of all: Which one can really, truly help your client?
With the proliferation of finance technology available and the increased pressures on accountants to keep up-to-date, it can feel like a very confusing time. 
So that's why we've built a new feature that centralises all of this into one platform, empowering our accounting partners to get back to doing what they do best.
How invoice management works with Pleo Invoices
Pleo Invoices goes a step further than the invoice management software that's available right now. 
When someone in your client's firm receives an invoice, they forward it to their custom Pleo Invoices email address.
In the Bills dashboard, our partners see the details of every bill that needs attention. They get a full overview of what was ordered, who the supplier is, how much they're owed – and when it's due.
Right now, Bills integrates with Xero and QuickBooks, and is compatible with Sage 50 and also offers custom or generic CSV exports.
You don't need us to tell you that a clearer overview of outstanding invoices has the potential to save your clients money, remove friction and seriously improve their cashflow management.
Accounts that are always up-to-date
Our 'Export & Sync' button means that we keep the payment status of the invoice synchronised with your accounting software at all times.
In other words, you can rest assured that your accounts are always up-to-date.
We make switching over easy
The modern accountant works hard to offer clients tech solutions to their problems.
But even the most forward-thinking business sometimes needs a little convincing to ditch their existing processes. Even if they know it causes grief every month, the idea of change can be a little daunting.
So we're bringing all of the lessons and best practices we learned (and pioneered!) there to our invoice management solution.


Besides, with the never-ending list of everything else you've got going on, no-one expects you to be a product expert after reading one article! 
That's what we're here for.
Our Partnerships, Sales and Customer Success teams are on hand to help with any product demos, onboarding or technical queries you might have, with marketing materials available to help communicate to your clients of the value Pleo Invoices brings.
Take it at your clients' pace
Bills is just one element of what Pleo offers to our accounting partners. 
Some of your clients might be ready to totally transform how they spend, from invoices to subscriptions to everyday expenses. Great, we've got a lot they're going to like.

But for the clients that are a little nervous, we're always happy to advise on a steady, managed implementation. Nobody said a major change like this has to be rushed.
As ever, speak to the team, who can advise on how to make that happen.
And there's even more in it for you
When you sign up with us, your practice gets free company cards for your own team, access to our Pleo Partner Portal... and a whole lot more.
Get in touch with us today to see how we can win you back time, to offer your clients even more.
Boost your practice today
Effortlessly integrate with Xero, Sage, Quickbooks and more, and wave goodbye to piles of paperwork and end-of-month stress.
Learn more
You might enjoy...
What is it and how do you do it? Find out with our step-by-step handbook.

---

Master budgeting, forecasting, risk assessment, and performance evaluation.

---

With Pleo, you can empower your clients with Pleo's smart business spending solution, creating less paperwork, less back and forth and less...

---