Pleo Hero: Sam Watkin, Juro
At the heart of every business, there are people. But there are also a few less interesting things that keep businesses ticking over, and that's contracts. 
Contracts are not only tedious but often expensive, and can gobble up a significant amount of time, especially if poorly managed. 
According to the ICAAM, the average company spent about 41.5 hours creating, processing, reviewing and negotiating a typical contract in 2017. And estimated that the average cost of contracts increased 38% in over six years, which made it $6,400 more per contract to fully process. And that was four years ago...
One company out to help visionary legal counsel and the teams they enable agree and manage contracts is Juro.
We caught up with Business Operations Lead, Sam Watkin, to learn about how Pleo has made his job easier at Juro. Spoiler: he's a big fan of two of our latest features. 
Can you tell us a little more about the work that Juro does? 
Juro is a B2B SaaS company that offers all-in-one contract automation software. 
Rather than the end-to-end contract process being really laborious – copying data into a Word document, back and forth contract negotiations, sending for eSignature, and so on – every step of the way can be done via Juro, without ever having to leave the browser. 
At Juro, we help sales teams self-serve on order forms and close deals faster. We help HR teams send out employee agreements. And of course, we help out legal teams by storing all contracts in a unified workspace.
How did Juro deal with company spending before Pleo?  
We were using a very typical receipt capture app from Receipt Bank (Dext), which was set up and managed by our external accountants. Bills were also being handled by all the accountants, we'd just forwarded everything to them, and handled any queries with back and forth emails. 
People were supposed to keep track of all their out-of-pocket spend and if they met the deadline for submitting receipts, the reimbursement would be included in their payslip. 
We wanted to gain more visibility into what people were spending money on, and we also wanted to improve the employee experience because, let's face it – paying out-of-pocket and getting reimbursed once a month is a bit rubbish.
Why did you choose our solution? 
I joined the team just over six months ago as the first operational and finance hire for the company. I was brought in to help strengthen the core business and ensure that the company is acting prudently and sensibly as we grow. 
Before Juro, I was working at a UK fintech. So I had a vague understanding of the other UK players, especially within business banking. 
A lot of the other options felt rigid and better suited for a larger finance team, rather than what we have. Pleo was the perfect fit.  
Any go-to features? 
We've been using Bills from day one and it has been really, really good for us.  
Our bills are always paid on their due date, which is great for us in terms of optimising our working capital. It's also great for our suppliers and has even improved our relationship with them. 
Pleo allowed us to easily bring all invoices in-house. Now we have so much more visibility into our spend. We can see in real-time what invoices are coming in from across the company. 
And we no longer have to forward everything to our accountants since Pleo syncs with Xero – all the invoices show up there. 
You mentioned wanting to improve the employee experience – any features that have helped with that? 
Pocket has really helped us in that regard. 
 Here's a funny personal anecdote; every Thursday, the staff can get their lunch on Juro and the idea is of course for them to pay using their Pleo cards. But I accidentally paid for my lunch the other day on my personal credit card...
Within an hour of buying my lunch, the money was in my bank account. My manager approved it really quickly after receiving the notification. I didn't have to wait until the end of the month to get reimbursed – incredible. 
What's the coolest way you've used Pleo? 
It has to be moving office! Obviously moving to a new working space is a fairly large and potentially expensive project, which involves spending from a lot of different areas – purchases from Amazon to IT equipment from specific providers. It was really important for us to not exceed the budget that we set for ourselves. 
We added a tag within Pleo so we were able to see during the process how much of the budget we'd used, what we had remaining, and what choices we needed to make to stay within the budget. 
Having that overview accurately and quickly made the process so much smoother than if we were tracking that manually in an Excel sheet.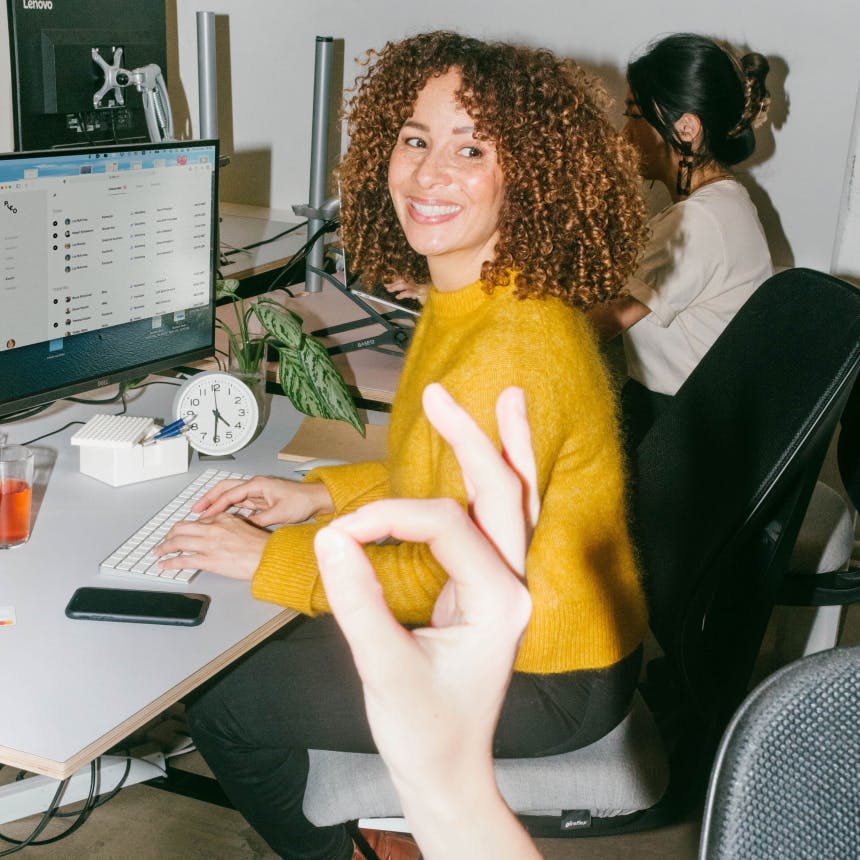 Smarter spending for your business
Save time on tedious admin and make smarter business decisions for the future. Join Pleo today.
Book a demo
You might enjoy...
We spoke to Emil Steenhouwer, CFO & Head of Strategy at Nornorm, about how Pleo has supported the company when it comes to managing expenses...

---

We spoke to Koto's Managing Director & Founder to learn how Pleo lets her team focus 100% on the creative projects at hand.

---

We spoke to Percent to find out how Pleo helped their team stay on top of spending as an investment-funded startup. 

---