Pleo Hero: Emil Steenhouwer, CFO & Head of Strategy at Nornorm
In Europe alone, 10 million tonnes of office furniture end up in landfills every year.
Founded in 2020 during the pandemic by IKEA manager Anders Jepsen and investor and Skype co-founder Jonas Kjellberg, one Copenhagen-based start-up has set itself the goal of breaking the environmentally sinful cycle of the office furniture industry. 
We spoke to Emil Steenhouwer, CFO & part of the founding team of Nornorm, about the many benefits of their business model and how Pleo has supported the company in managing expenses.
Can you tell us a little bit about what Nornorm does?
Everyone talks about sustainability, everyone wants to act sustainably, and many pretend to do so. However, very few companies take a truly comprehensive, holistic view of their business practices regarding sustainability. Nornorm is different.
Nornorm breaks with the concept of "better than new" that so many chase – and looks good doing it. The furniture you can subscribe to inspires workers worldwide to do their best work. We create spaces that avoid unnecessary waste while adapting to new design norms.
Nornorm provides businesses with attractive workplace furnishing services based on subscription. Requiring neither investment nor long-term commitment, it offers flexibility to scale up or down as the company grows or downsizes. The concept is built on circularity, where every piece of furniture is kept in a loop from one workspace to the next. Every product is carefully maintained and refurbished to extend its lifespan.
I feel that working for Nornorm is fundamentally a good thing.
You're currently expanding rapidly all over the world. How would you describe your company culture?
We have high expectations of our employees – to say otherwise would simply be a lie. At the same time, we offer the best working conditions to meet these demands.
I've been able to be a part of Nornorm's growth strategically in the early days and now as CFO, and feel like I can really testify that we've worked with people all over the world, in different time zones, from the very beginning. We let people decide where they want to work; whether they prefer to be in our local offices or in Mallorca. Then we strive and see the value of meeting in person, which is why we have company meetups often.
Apart from that, our employees enjoy all the benefits available in most companies and that, we feel, should be standard anyway; sports facilities, regular team offsites or get-togethers, home office furniture, etc.
How does Pleo support Nornorm's remote working culture?
Pleo's digital spending solution makes it much easier for us to account for expenses. You always can take Pleo with you and it can be used from anywhere and everywhere.
What convinced you to give Pleo a try?
I pass Pleo's HQ on my way to work, and I've also moved around a lot in the Nordic start-up funding scene – having started a few companies myself. So I've known and followed Pleo's success for a long time.
That's exactly what we want to achieve with our subscription-based office furniture.
The customer success service has been top level, which unfortunately isn't common. It's easy and quick to implement, plus can be integrated into accounting tools (we use Microsoft Dynamics) and is super intuitive.
Plus, the user experience is unique. The app looks simple, yet there's so much functionality behind it! Not many digital products can achieve this high level of user-friendliness.
But beyond that, Pleo isn't one of those financial dinosaurs. Having a company stuck in outdated processes as a business expenses tool wouldn't have suited us either.
What do you use Pleo for, and what has it changed for you?
Travel expenses, subscriptions, restaurant visits … the list goes on! 
Before Pleo, our accounting was very manual and much more time-consuming. There were a few company cards that employees could borrow, but this was quite impractical for remote workers, and we were constantly reloading these cards with more funds. 
The workflow with Pleo is so much easier. Our overall budget is more easily controlled when all Pleo cards pull from the same funds. It gives us an even better idea of how much money is needed to cover our monthly business expenses, enabling us to make better business decisions. 
What excites you the most about Nornorm's future?
I'm looking forward to providing office furniture to many more large, reputable companies soon, helping them to reduce their environmental footprint. We're on a mission to make workspaces better ...for the people they serve ...the businesses they house, and the planet they impact. We'll continue to expand worldwide; our team is growing and growing ...
So, that means many new Pleo cards?
That means lots of new Pleo cards … 😃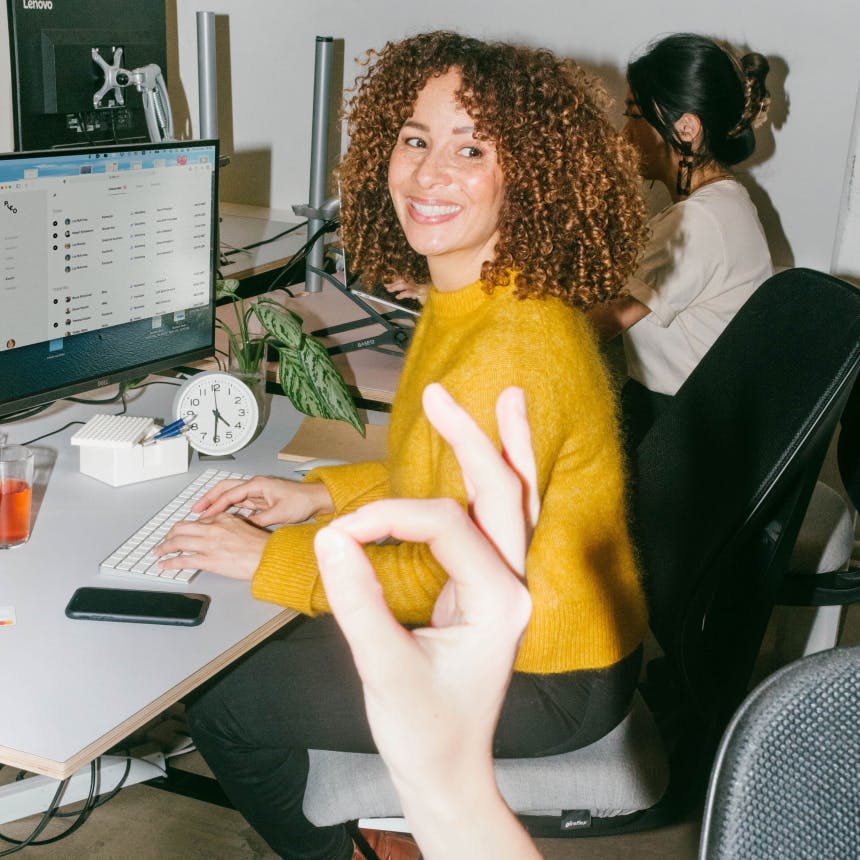 Smarter spending for your business
Save time on tedious admin and make smarter business decisions for the future. Join Pleo today.
Book a demo
Powered in the UK by B4B partnership, available soon
You might enjoy...
We spoke to Juro's Business Operations Lead to learn about how Pleo improved their employee experience.

---

We spoke to Koto's Managing Director & Founder to learn how Pleo lets her team focus 100% on the creative projects at hand.

---

We spoke to Percent to find out how Pleo helped their team stay on top of spending as an investment-funded startup. 

---