Pleo Invoices: A whole new way to track and pay all your invoices
Bills are a huge part of how companies spend money, and the manual process involved in invoice management doesn't just swallow time. It also creates stress when it comes to budgeting and managing company cashflow.
And that's exactly why we're launching Pleo Invoices, our invoice management system that removes the hassle from paying invoices, while keeping you in control of your finances. Wondering why we're launching now? Well, we have the answer to that too.
Introducing Pleo Invoices
Unlike other invoice management tools, Pleo Invoices goes a step further. It gives you one handy place to track, pay and account for every bill your team receives — so you're well and truly on top of company finances.
Once someone from your team receives an invoice, they forward it to the company's Pleo Invoices email address.
Admins get a full overview of what was ordered, who the supplier is, how much they're owed – and when it's due.
Our handy tool makes invoice handling so much faster, from the second the invoice arrives in your inbox to the moment it's reconciled in your accounts.
That increases your visibility of the entire process and helps you avoid getting bogged down with each payment.
And we'll also do the tedious work for you. Instead of your bookkeeper manually checking and adding every piece of information on the invoice, Pleo automatically uploads all the vital information for you.
Schedule payments so you're always in control of cashflow
All it takes is one, unforeseen bill to make a huge difference to your cashflow. With Pleo Invoices, every bill from every team is visible in one overview and you can schedule payments at a time that works for you – and your finances. 
And to pay bills to a seller with their bank account outside the UK, we charge a £10 international transfer fee.
Tracking every bill and invoice from various departments is laborious work, and this only becomes harder to manage as your company grows.
Not only does this mean you've got a handle on all outgoings, but it also reduces the risk of overdue bills and late payment fees for invoices that you simply didn't spot in time. 
Every invoice is accounted for
Right now, Invoices integrates with Xero and QuickBooks, and is compatible with Sage 50 and also offers custom or generic CSV exports.
You can account for every invoice even before it has been approved or paid. We'll even make sure the VAT details are correct, so everything adds up.
With Pleo Invoices, there are no loose ends, no rogue invoices and no chasing. That adds up to a lot more time for you and your team to do work that really matters.
Try Pleo Invoices now in the UK
To start, we're rolling the new feature out in the UK  — but before long, all of our markets will be able to manage and track their invoices through Pleo.
As an admin in the UK, you can get started with Pleo Invoices today by logging into Pleo on desktop.
And we're not stopping there.
Before you know it, Pleo Invoices will be packed full of new features, making your invoice management processes even more seamless.
From adding approval workflows to bulking payments to managing bills all from your mobile — manually handling invoices can be a thing of the past.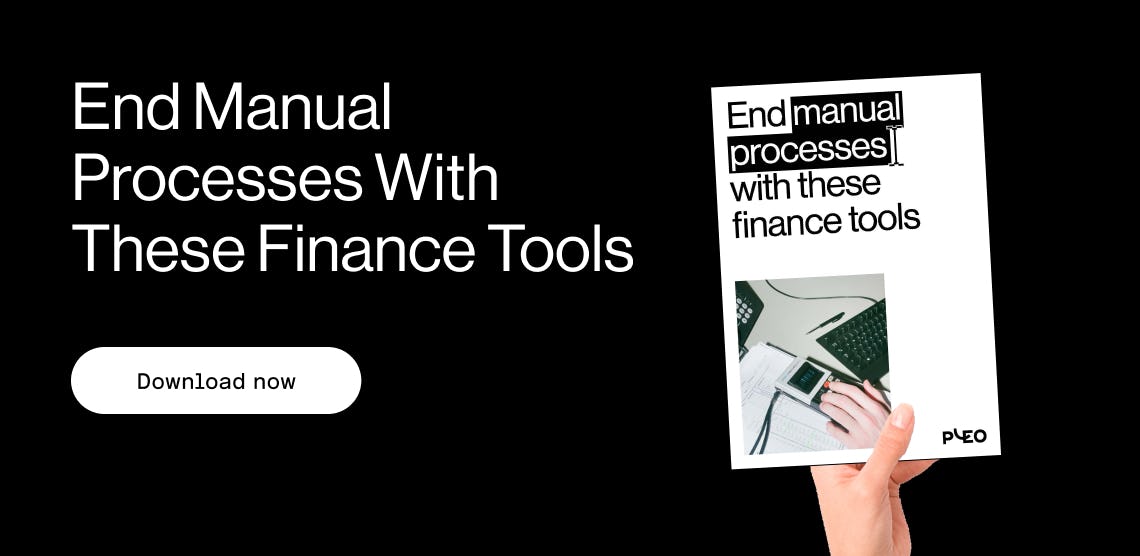 You might enjoy...
It's essential to keep a separate home for petty cash because it's messy and manual to track – is your petty cash box secure and in order?

---

One of the biggest ways to have a positive impact on the planet is to travel more sustainably. But how?

---

We spoke to Emil Steenhouwer, CFO & Head of Strategy at Nornorm, about how Pleo has supported the company when it comes to managing expenses...

---