Pleo Explains: Pleo Invoices — your CFO's new BFF
Bills are a huge part of how companies spend money, and the manual process involved in invoice management doesn't just swallow time. It also creates stress when it comes to budgeting and managing company cashflow.
And that's exactly why we launched Pleo Invoices, our invoice management system. Helping you track, pay and account for every invoice that lands on your desk.
One less painful process to worry about
With invoice management platforms popping up like mushrooms, finding the right one can be tricky. What's great about Pleo is we've brought the whole accounts payable process under one roof. 
With some tools, you'd need to use a different app for each stage of the invoicing process, from forwarding and scanning to approving and paying 🥱 
Not Pleo Invoices. With our app, you can do it all in one place. That's right. One handy place to process, approve, pay and bookkeep every invoice your business receives.
How it works
Upload your invoice to Pleo. It will be processed and all the information you need captured in seconds.

View the document on your Pleo Invoices dashboard, where you can approve or reject all incoming invoices.

Schedule the payment to go out whenever suits you (we work with Faster Payments, so it works 24/7, 365 days a year).

Export your invoices using one of Pleo's direct integrations - Xero has the extra ability to live sync, so the status of your invoice will be updated in real-time ⚡ 
Our handy tool makes invoice handling so much faster, from the second the invoice arrives in your inbox to the moment it's reconciled in your accounts.
That increases your visibility of the entire process and helps you avoid getting bogged down with each payment.
And we'll also do the tedious work for you. Instead of your bookkeeper manually checking and adding every piece of information on the invoice, Pleo automatically uploads all the vital information for you.
Schedule payments so you're always in control of cash flow
All it takes is one, unforeseen bill to make a huge difference to your cash flow. With Pleo Invoices, every bill from every team is visible in one overview and you can schedule payments at a time that works for you – and your finances. 
And to pay bills to a seller with their bank account outside the UK, we charge a £10 international transfer fee.
Tracking every bill and invoice from various departments is laborious work, and this only becomes harder to manage as your company grows.
Not only does this mean you've got a handle on all outgoings, but it also reduces the risk of overdue bills and late payment fees for invoices that you simply didn't spot in time. 
Every invoice is accounted for
Invoices integrates with most accounting systems (including Xero and QuickBooks) and is compatible with Sage 50. It also offers custom or generic CSV exports.
You can account for every invoice even before it has been approved or paid. We'll even make sure the VAT details are correct, so everything adds up.
With Pleo Invoices, there are no loose ends, no rogue invoices and no chasing. That adds up to a lot more time for you and your team to do work that really matters.
We're looking at you, accountants 👀
With Pleo Invoices, you can pay on behalf of any client. It's all centralised, so there's no need to dive in and out of different accounting software and there's less back and forth with your clients. That's right: one platform to process, approve and pay your clients' suppliers. Get closer to their bank accounts than ever before. 
Sound good? Just reach out to your Pleo Partner Manager and they'll get you set up to pay invoices on behalf of your clients.
And we're not stopping there.
Before you know it, Pleo Invoices will be packed full of new features, making your invoice management processes even more seamless.
From adding approval workflows to bulking payments to managing bills all from your mobile — manually handling invoices can be a thing of the past.
Pleo Invoices is currently only available in the UK - watch this space!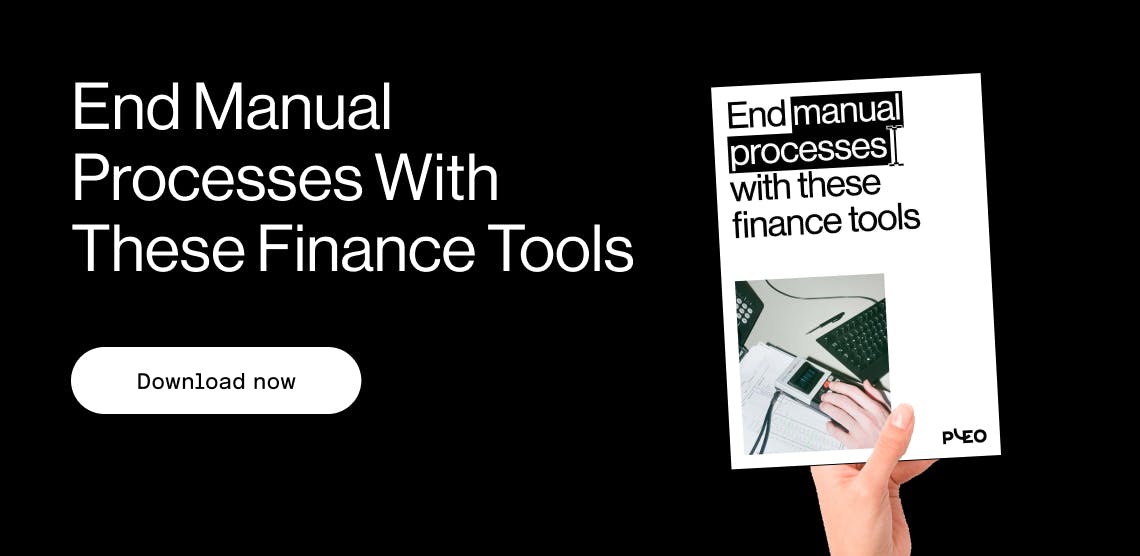 You might enjoy...
We come bearing great news for German businesses: Pleo is now 100% paperless and 100% compliant with the guidelines of the Federal Ministry...

---

Whether you need a bookkeeper to help tidy up your accounts, or you're looking to digitise your finance stack, there's an accountant for you...

---

A simple way for finance teams to streamline their expense management process and avoid spending disruptions – just leave the topping up to...

---