Pleo Explains: What is Fetch?
Chances are, you and your team make a lot of online purchases at work — from office equipment to subscriptions to flight tickets. Purchase after purchase, it doesn't take long for all these email receipts to get buried in your inbox, or even accidentally deleted. And, did you know the average worker has 651 unread emails in their inbox?
And it's not just tracking these online receipts that causes hassle – making sure you file the right documentation is challenging too. You might have to tediously print off a two-page PDF for your finance team, you might even submit an online receipt that doesn't contain the right information that your finance team needs to file the expense. 
While managing online receipts sounds like easier work than tracking paper receipts, sometimes that's not the case. But we have a solution...
Taking care of all your rogue email receipts 
This problem is exactly why we launched Fetch — the Gmail, Outlook & Microsoft 365 integration for Pleo. Fetch automatically matches up all of the receipts in your email inbox with your expenses, so there's no need to add a receipt to show proof of purchase.
Already a customer? To get started, just head to 'Account' on the Pleo app and tap the 'Power-ups' on mobile. If you're on desktop, head to Settings, then 'My Account' and click on 'Power-ups'. From here, turn 'Fetch' on and follow the instructions and allow Pleo access to your inbox or send a request to your Admin.
One year of Fetch…
There hasn't been a better time to get on top of your online expense management. In fact, our 2020 Annual Report found that with lockdowns and more people working from home, the swing to online spending was undeniable. Last year, 57.6% of purchases made on Pleo cards were online, compared to 41.4% in-store purchases. 
Adding to this, we found that virtual card usage grew 61% year-on-year as online purchasing soared.
After one year, Fetch's top merchants include Uber, Amazon, Apple, 1Password, Zoom, Mailchimp, Trainline, Calendly and Github among other things — and we wouldn't be surprised if your company relies on any of these services. 
Fetch together all your online subscriptions
As you rely on online subscriptions more than ever before — from customer service software to a communication service for your team to stay connected — things start to get complicated, especially as your company grows. Suddenly you're faced with sign-ups without an account holder, and you might even be paying for similar tools that solve the same problem.
So you're always on top of finances, Fetch can sniff out any missing receipts from the last year and notify you when it's done — whether that's your monthly Dropbox account or Slack — we've got you covered.  
Tracking all your travel expenses 
And it's not just subscriptions that Fetch handles with ease, it'll have your back when it comes to tracking your travel spend. 
Fetch automatically catches and matches online receipts from Airbnb, Hotels.com, Ryanair, British Airways, Uber and more — so you can rest assured knowing that your expense report has been taken care of, right after paying for that cab or flight. 
You can also rely on Fetch to track all your public transport spend, so there's no need to dig through your wallet to find loose travel receipts. Not to mention, you can do all this straight from your phone, which makes the whole process a whole lot smoother and reliable. 
Putting safety first
Behind every product release and update, security is at the forefront of every decision we make — whether that's how we handle payments or how we store your data. 
Once you've granted permission for Fetch to retrieve email receipts, at any time, you can revoke Pleo's access to your inbox. This can be done either via the Pleo app or through the admin settings of the email provider.
What our customers think of Fetch…
A year after launching Fetch, we've heard some pretty great things from customers explaining what Fetch has meant to them, and how they do their job. One of these was from Pleo Hero, Andreas Bernström, the Head of Nordic investments at Kinnevik.
"I really like Fetch. Mainly because I have a few online subscriptions that I always tend to forget. I also think my finance department likes it, because they don't have to chase me for receipts anymore."
For Leonard Bergström, the Nordic Operations Manager at Budbee, Fetch isn't just a time saver, it also means his expenses are more organised. "Fetch makes it even easier to keep track of your expenses. I don't even have to photograph the actual receipt anymore."
So, why not get on top of your own expenses today? Your inbox will thank you for it.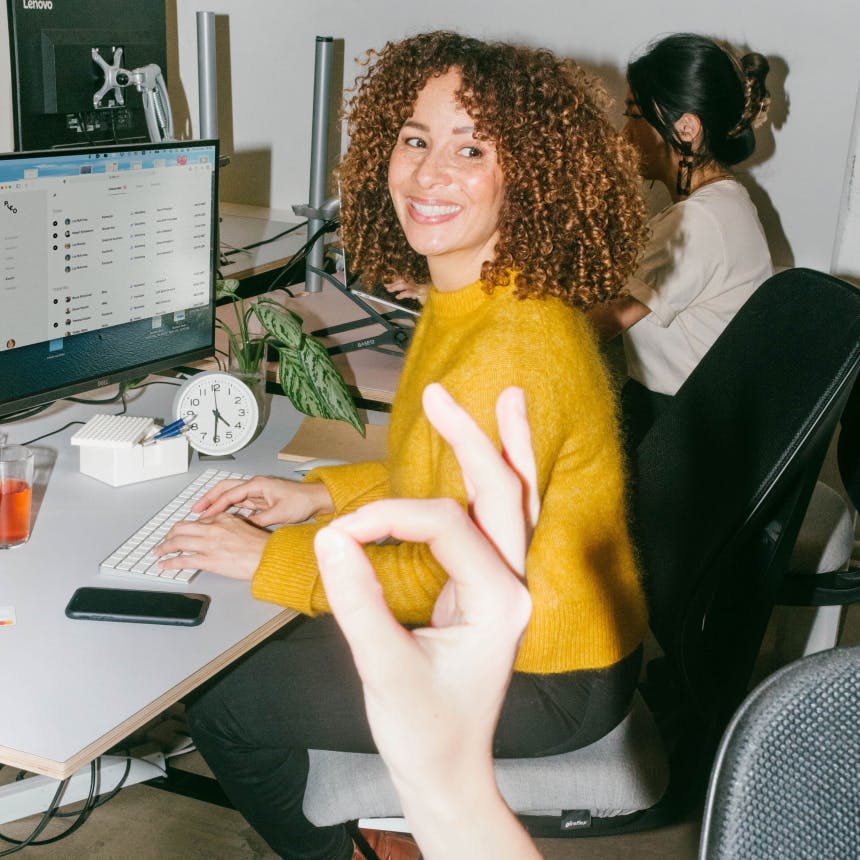 Smarter spending for your business
Save time on tedious admin and make smarter business decisions for the future. Join Pleo today.
Book a demo
You might enjoy...
There are lots of reasons why we're Europe's #1 spending solution. One of these is our approach to data compliance and keeping your money sa...

---

Invoices are a huge part of how companies spend money, and that's why we've launched Pleo Invoices across Europe.

---

Employees always need to buy things for work. But you can't always use your company card. With Pleo, reimbursements are refreshingly easy.

---