The best bits of Xerocon 2022
Ain't no party like a Xero party. 
It's been almost three years since the last Xerocon, the UK's biggest accounting event, and you could feel how excited everyone was to simply be in a room together again. For us, being a platinum Xerocon 2022 sponsor was the cherry on top.
Over 2,000 accountants and tech partners came together to be inspired by keynote speakers, check out some of Xero's app partners and stay ahead of the latest industry trends. Throw in fire eaters, Sue Perkins, lip sync battles and Dragon Deborah Meaden, and you've got yourself the Glastonbury for accountants.
Here's a wrap-up of our highlights and learnings from the two-day extravaganza, including insights from the packed speaker line-up and conversations with current and (hopefully!) future clients. A deep dive into expense management is the only thing for it when you're at the back of the queue for the food truck…
1. The only way is digitalisation
One thing's clear: the digitalisation trend shows no signs of slowing.
This was a big theme at Xerocon, but crucially, the focus was on quality over quantity. It's no longer enough just to say you're digitally savvy. And it's not about understanding every single tool available to you, but about getting to grips with your client's tech stack and what they need to grow. What works for them might not work for another business - it's personal.
Embracing digitalisation means accountants can spend less time on tedious tasks and more time helping their clients' businesses grow. Our very own Sam and Miia gave a great talk about how to boost your financial reporting by automating your expenses using Pleo. Platforms like these can help you provide your clients with better risk management, greater spend visibility and faster processing times. 
From our conversations after Sam and Miia's talk, it seems a lot of people aren't even aware that tools as seamless as these exist! Which is where the Xero App Store comes in handy.
With the new and improved Xero app store, you can pre-screen and choose the best apps for your clients - a handy feature known as "Recommended by your Adviser". This is likely to be huge for accountant partners. The element of curation allows accountants to take on more of a personalised, advisory role, which leads us nicely onto…
2. Accountants are becoming advisors
The role of the accountant is changing - rapidly.
It's not enough to simply crunch the numbers anymore. Going forward, accountants should be thinking about which tools will help their clients grow their businesses. 
Enter app stacks: a way for accountants to combine all the apps they need to help their clients with cashflow, reporting, banking, expense management and more. You can even target specific industries, whether your clients are in hospitality, retail or manufacturing.
With these processes becoming more automated, accountants have the opportunity to act as more of a business advisor to the company. More time back means more time spent helping clients innovate and adapt to create new revenue streams in our fast-changing economy.
We asked some of Xero's other partners what they reckon will be important for accountants going forward. Here's what they predicted:
Giving every client the chance to have a robust, technological set-up

Making sure processes are consistent across the board

Improving customer service

Using tech to enhance client relationships and gain trust
3. Even tax is going digital
Yep, tax is next to grab the digitalisation bull by the horns 💪
Making Tax Digital for Income Tax Self-Assessment (MTD for ITSA) is the government initiative hoping to give the UK "one of the most digitally advanced tax administrations in the world" by making it easier for taxpayers to submit their taxes correctly. It should give them more control over their tax affairs, helping them save time and reduce manual errors. This move will affect many businesses, self-employed people and landlords, so it's important for accountants to be aware of the changes.
Xero is helping tax accountants prepare for the shift to digital by outlining the key dates, which businesses will be affected and how to sign up via cloud-based software. One of the Xerocon talks focused specifically on providing accountants with the right tools and insights to make doing the books more intuitive, connected and faster than ever before. 
MTD for ITSA all kicks off in April 2024, so accountants, you've got some time to get your head around it. Want to make sure your clients are MTD compliant ahead of the deadline? Pleo can help, thanks to our digital receipt capturing and expense automation tool. Just drop us a message!
4. Wellness wasn't forgotten
We were so glad to see wellbeing featured on the Xerocon agenda. With so many accounting topics to cover in a short space of time, it would have been easy for this topic to drop off the radar.
One of the breakout sessions, "​​Wellbeing: minding your business", emphasised the need for small business owners to strike a balance between work and mental health. Many business owners will still be dealing with the economic aftermath of the covid pandemic, to the point that dealing with the emotional impact takes second place. 
It was really interesting to hear some real-life examples and practical tips for dealing with our mental wellbeing - the breathing exercise was the perfect end to the session 🧘
5. One lucky winner is off to Copenhagen!
We brought our very own money blowing machine to Xerocon (think back to the impossibly hard final round of The Crystal Maze and you're not too far off). But instead of cash flying around, it was pink Pleo receipts with one extra-special-hard-to-spot gold one. We challenged curious passers by to jump into the booth and try to catch the gold receipt to be entered into the prize draw.
Thanks to everyone who took part - whether you wanted to bag yourself a free holiday or just wanted some light relief from the London heatwave by being blown about for a minute, we're grateful. 
As for the winner, congrats Andy Turpin from PEM Accountants! Have fun in the land that brought you Lego, Barbie Girl and Pleo (yeah, we're HQ'd there…)
It was great to connect with so many of our Xero accounting partners and customers who are stepping up their game with the help of Pleo. We've been pushing the digital agenda at Pleo Partnerships for ages, so it's amazing to see it gain momentum every year at Xerocon. With any luck, next year we'll see our product in the hands of every major accounting firm in the UK 🤞 Come and join us!
Thanks for having us, Xero. Until next year 👋
In the meantime, check out our video ft. the highlights of Xerocon 2022: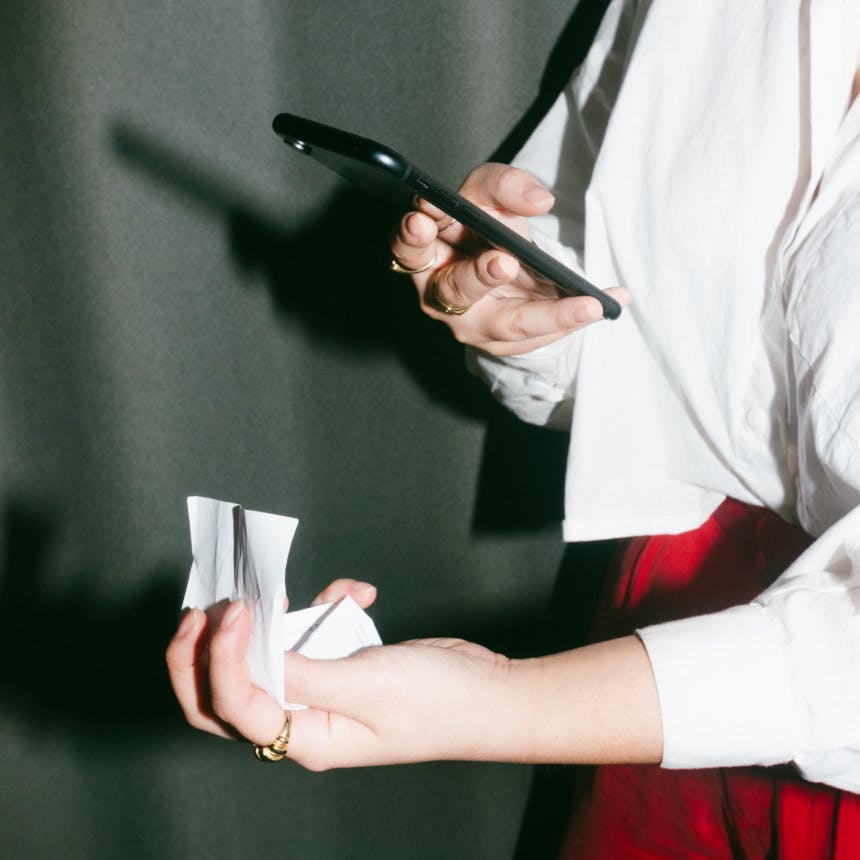 Boost your practice today
Effortlessly integrate with Xero, Sage, Quickbooks and more, and wave goodbye to piles of paperwork and end-of-month stress.
Learn more
You might enjoy...
What is it and how do you do it? Find out with our step-by-step handbook.

---

Master budgeting, forecasting, risk assessment, and performance evaluation.

---

With Pleo, you can empower your clients with Pleo's smart business spending solution, creating less paperwork, less back and forth and less...

---