How CFOs & CEOs can adapt to rapid growth
Scaling a business is always challenging. But scaling a business in 2022 – that was a whole different ball game.
At the start of the year, we had ambitious goals. With our business spending solution live in 16 markets, it's safe to say that we've experienced the financial challenges of scaling at speed first-hand. But just as most businesses were affected by the shift in the market, we had to make adjustments too.
In our latest webinar, our CEO and Co-founder, Jeppe Rindom and Global CFO, Anita Szarek, reflected on the year that was and how they navigated this rapid growth. Plus, shared thoughts and tips on how companies can best prepare for the start of 2023. 
Here are the top takeaways from their conversation 👇
Pure growth is out. Growth efficiency is in 
There was a big focus on investments and funding the year before last (2021). Many investors and businesses were placing many bets and scaling up fast (Pssst! We wrote a blog post about it).
"And we took advantage of that really good funding market", says Jeppe. "We raised a total of $350 million in our Series C round last year, which was substantial for us with 400 people in the company at the time."
 "We took that as an opportunity to accelerate further across Europe and expand the scope of customers we serve. We built a broader product and increased our headcount significantly."
"15 markets in 15 months was the goal we set for ourselves, and we were experimenting and placing multiple bets", continues Anita. "But obviously, there was a big market shift as the year continued. And it was clear that it was no longer about pure growth but the efficiency of growth."
"We realised that the team we put together to tackle our ambitious market expansion plans needed to be reallocated, and we had to rethink the KPIs. We decided to go deeper into the markets we already were in and slow down entry into new ones."
"We needed to address the specific customer needs of each market and really localise the product and get the market share and build out our presence there." 
The product needs to mirror shifts in strategy
This shift from hypergrowth to stability didn't only occur in the strategy but in the Pleo product too.
"Historically, our product was built more for SMEs, but as mentioned earlier, the money we raised in late 2021 allowed for us to really broaden our customer base to start going more Mid-market (companies with 100+ employees)", explains Jeppe.
And this supported the shift to the win-where-we-play mentality instead of hyperscaling into even more markets.
"To cater to the evolving needs of our customers, we knew our product needed to adapt as well. Over the past year, we launched our multi-entity solution so these mid-market companies with entities in different countries could still have that visibility of their business spending in one platform.
And the launch of multi-entity just builds on top of the existing features that help achieve that crucial financial visibility, like our subscriptions overview. 
We know how tough it is out there at the moment for companies of all shapes and sizes, so we also launched cashback to help companies stay on top of spending but also save a bit too.
With cashback, businesses can earn up to 1% every time they spend with Pleo. Client lunches, subscriptions, ad spend – everything."
And there's even more to come in 2023, so keep your eyes peeled 👀
Financial visibility is critical for culture and growth 
But before you can take these decisions on growth and product strategy, you need to look at the numbers. 
"It's crucial to have clarity on what you're optimising for, what your outlook is, and be able to make adjustments based on that", says Anita, "and having the right tools to work with has never been more vital for me than it has been this past year."
"Having that visibility and predictability with the Pleo product has helped me immensely with identifying outliers, areas to optimise, identify where costs are increasing, and so much more.
But that visibility isn't only important when making critical financial decisions. It also makes it easier for me to ensure that everyone in the company understands the context, the market, the business performance, the KPIs, the why behind changes to the product and what all these mean for us as a business.
Clear and authentic communication is absolutely key for culture and growth."
Looking forward to 2023
And to wrap things up, Anita and Jeppe share some of the things they'll be keeping top of mind at the beginning of the new year:
Continue to focus on growth but efficiently 

Adjust the product strategy per segment and prioritise the roadmap 

Pay close attention to operating leverage 

Build the right ecosystems (i.e. partnerships and integrations) 

Nurture the CFO and CEO relationship 
Curious how Pleo can help your business in 2023? Visit pleo.io today.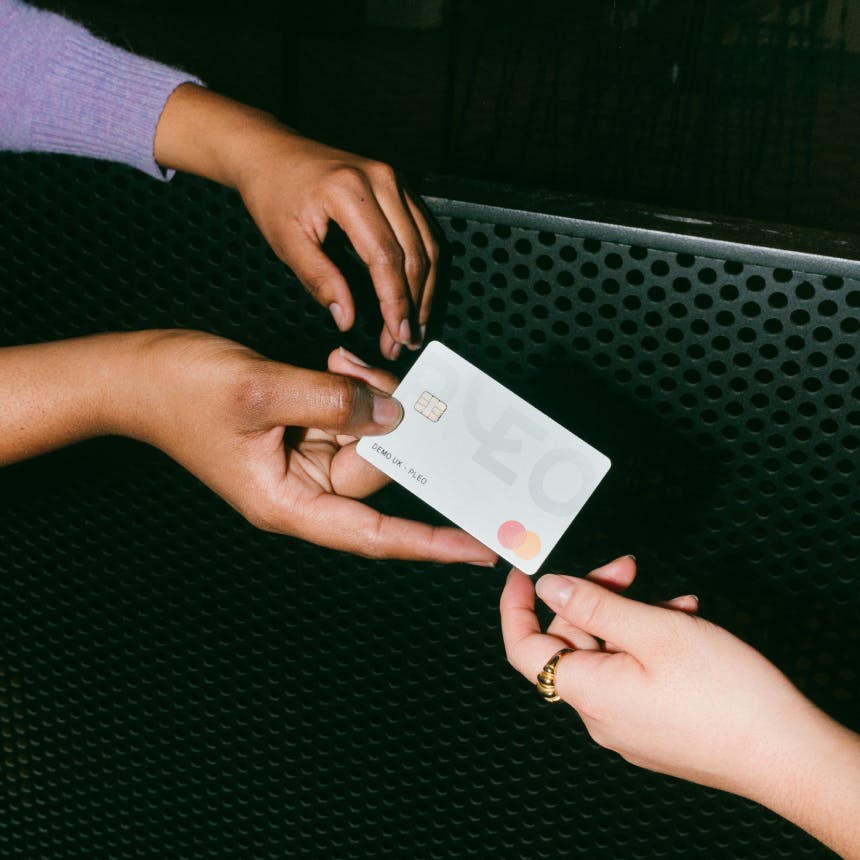 Smart cards for forward-thinking businesses
Trust your team with the tools they need to work (and spend) smarter.
Book a demo
Powered in the UK by B4B partnership, available soon
You might enjoy...
Your guide to understanding how Vendor cards can work for your business, saving you time and money when managing the digital services you re...

---

As part of our range of spend controls, we've designed a few features to make sure no expense goes unnoticed.

---

Rather than feeling out of control, how about relying on a system that gives you efficient workflows and a detailed view of every expense?

---