Pleo Hero: Andreas Bernström, Kinnevik
Building businesses is what Andreas Bernström does best. 
He's spent 20 years running different companies and helping entrepreneurs turn their dreams into reality – including Pleo.
We're not the only ones to benefit from their investment – Kinnevik's backing has helped companies like Mathem, Budbee and Zalando become real success stories.
Head of Nordic investments at Kinnevik, Andreas is chairman of our board – and a Pleo user too. Now that's what we call a Pleo Hero. 
We wanted to find out what advice he has at this unique time for companies across Europe and what the business landscape looks like after lockdown.
What brought you to Kinnevik?
After 20 years of running and building businesses like Tradedoubler, Rebtel, Sinch and Trustly, I wanted to learn something new. 
I really wanted to work within investments, focusing on a few companies in a long term way. There are not too many investment companies that have those two dynamics, Kinnevik was one of them.
What part of your job do you enjoy the most?
That it's so varied. I get to meet so many interesting people. We probably see around 100 entrepreneurs each year. A handful of those are just standout impressive.
There's some tough choices to be made though. What's the one that got away… the golden investment opportunity you missed out on?
There are actually quite a few. The one that springs to my mind the most is iZettle. 
I was given the opportunity to invest at seed, but decided not to. Partly because one of the founders is a close friend of mine, and partly because I thought it needed to be a mobile solution, rather than a dongle. 
Clearly, I was very wrong!
How come Pleo caught your attention?
When you're looking to invest, you look for an addressable market that is very big. You look for something that solves a real problem. Pleo solves a real problem – in a market that's enormous. That was extremely exciting. 
Every digital business is looking to find every opportunity to improve efficiency, to be more transparent with their employees and to understand how they're spending money. 
What Pleo feature do you find handiest as a user?
I really like Fetch. Mainly because I have a few online subscriptions that I always tend to forget. I also think my finance department likes it, cause they don't have to chase me for the receipts anymore.

You mentioned transparency, why is it important in the modern workplace?
Empowered people tend to perform better than people who are directed to do something. If you want to get the best out of somebody – give them the tools, show them trust and they'll deliver. 
How can companies show their employees trust? I think it's just part of the culture. 

Looking at the current situation (May 2020), what are the common characteristics of businesses that will survive the crisis?
Businesses that are marginally improving things [for customers] are going to struggle.
As mentioned in the Pleo Talks webinar, we'll see a step change in non-discretional Ecommerce, so that's things that people actually need. We're invested in online groceries (Mathem) and on-demand delivery (Budbee), they are both doing extremely well right now.
What advice would you give to people who just started a new business?
In essence, you need to burn considerably less cash and spend more time fundraising.
If you're going to be a successful entrepreneur, you will already have a unique level of determination. You probably see this as a bump in the road, but you still need to be relentless and focused on your product. 
What positive effects can the pandemic bring?
I believe we have set a new benchmark for how we should handle global warming. People will understand that they don't need to travel as much as they did. Me included. 
Finally, what's the one thing you buy with your Pleo card that you can't imagine life without?
I don't think I could live without my morning coffee.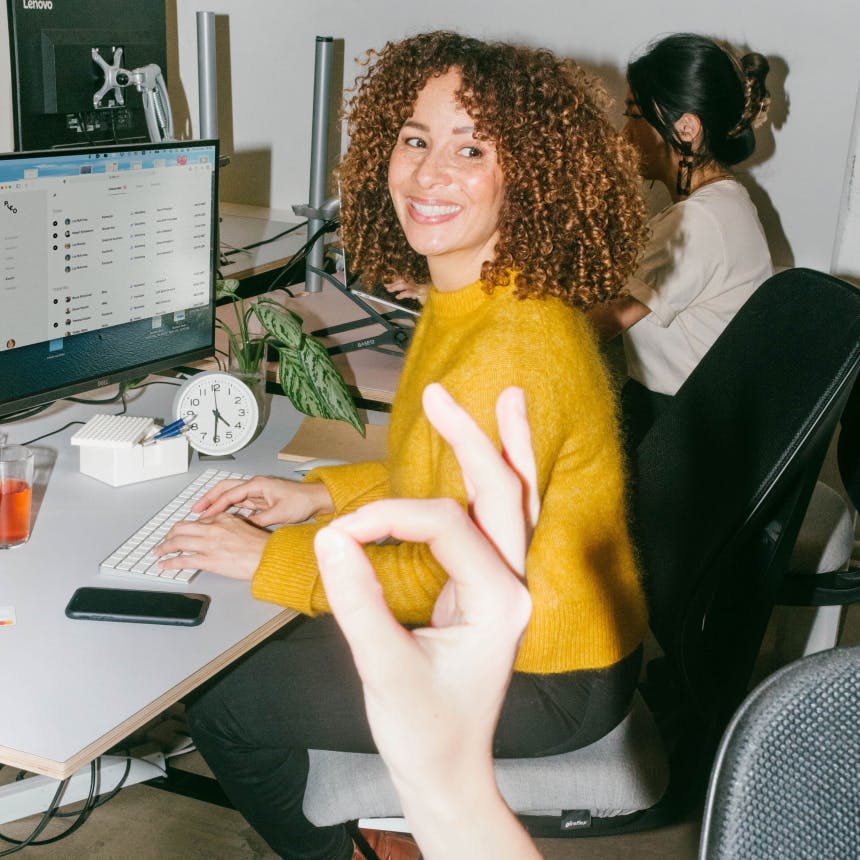 Smarter spending for your business
Save time on tedious admin and make smarter business decisions for the future. Join Pleo today.
Book a demo
You might enjoy...
We spoke to Emil Steenhouwer, CFO & Head of Strategy at Nornorm, about how Pleo has supported the company when it comes to managing expenses...

---

We spoke to Juro's Business Operations Lead to learn about how Pleo improved their employee experience.

---

We spoke to Koto's Managing Director & Founder to learn how Pleo lets her team focus 100% on the creative projects at hand.

---