Pleo Hero: Anthony Hanson, Essential Living
Renting property in London can be a real… adventure. Not always a fun one.
Essential Living work hard to raise the bar for what tenants can expect from their landlords. At their beautifully-designed blocks across London (and Maidenhead, shout out Maidenhead), they promise tenants great service and transparency on fees.
Oh, and a penthouse level that's a dedicated social space for residents to hang out.
But whether it's virtual property viewings or stocking up on masks instead of margherita pizzas, Pleo's helped Essential Living to roll with the challenges.
What's the journey that brought you to Essential Living?
I started out, as many accountants do, at a Big Four firm – PwC in my case. Did my training, moved into the real estate sector and spent seven years at property developer Almacantar... I was the financial controller there but wanted to make the jump to a more strategic role.
What was really interesting when I moved to Essential Living was inheriting a team, rather than building one. Two and a half years on, the team's in a good place and we're working very hard on getting our systems fit for purpose – and that's an area I find really exciting.
Us too! No, seriously. So, let's talk systems.
Well, even eight or nine years ago when I was leaving PwC, it felt like a very different world.
Implementing new systems was all about spending a fortune on long term contracts, after meeting a salesperson who promised you the world. Then you'd get to implementation and if there were concerns or problems, you've crossed the Rubicon, you're too far along to change.
How did you discover Pleo?
To be honest, we didn't really do a big process when we picked out Pleo.
Before I had even taken this job, I saw an interview on Business Insider talking about "two guys trying to solve the most annoying things about corporate cards" – and I set it aside for later, because I knew there was something there that needed to be solved.
When I joined Essential Living, there were two corporate cards and the details [for those cards] were shared around.
What's the coolest use of Pleo your team has had so far?
It's been really interesting how the spend changed during lockdown.
There's generally a more senior individual at each of our properties who has a virtual and physical card in their name. During normal times there were social events in the property and they'd buy a few hundred quid of pizza or beer.
Now that's been replaced by an order of masks or hand sanitiser. A little bit more boring maybe, but obviously so important.
What has Pleo meant for how your finance team work?
Well, you hire good people for a Finance team and their time is being soaked up by this unnecessary task.
There's a commercial imperative too – you're paying good money in salaries, so why pay money for someone to deal with something that a computer can handle more efficiently? It's trying to make jobs more interesting, to offer more to the organisation.
And personally speaking, I find technology exciting.
Pleo's been a very important part of that.
How does that change impact you, day-to-day?
I love the way Pleo gives you the ability to let people do their jobs, empowering them, passing down responsibility.
You can monitor spending in real-time too. With the old way of sharing business credit cards, you were waiting for the statement to come through. Someone might make seven or eight payments that you need to look into as a Finance team, but you only figure that out a month later.
Now I probably jump into Pleo every few days and can quickly hop on anything that looks untoward, correct any behaviours if that's needed.
What excites you most about the future of work?
I think the one silver lining of the whole Covid-19 mess could be a change in attitude to home working.
I think companies should have an office and that you do need a central place – but I'm hopeful that many organisations can be more flexible and offer the kind of environment where there's trust.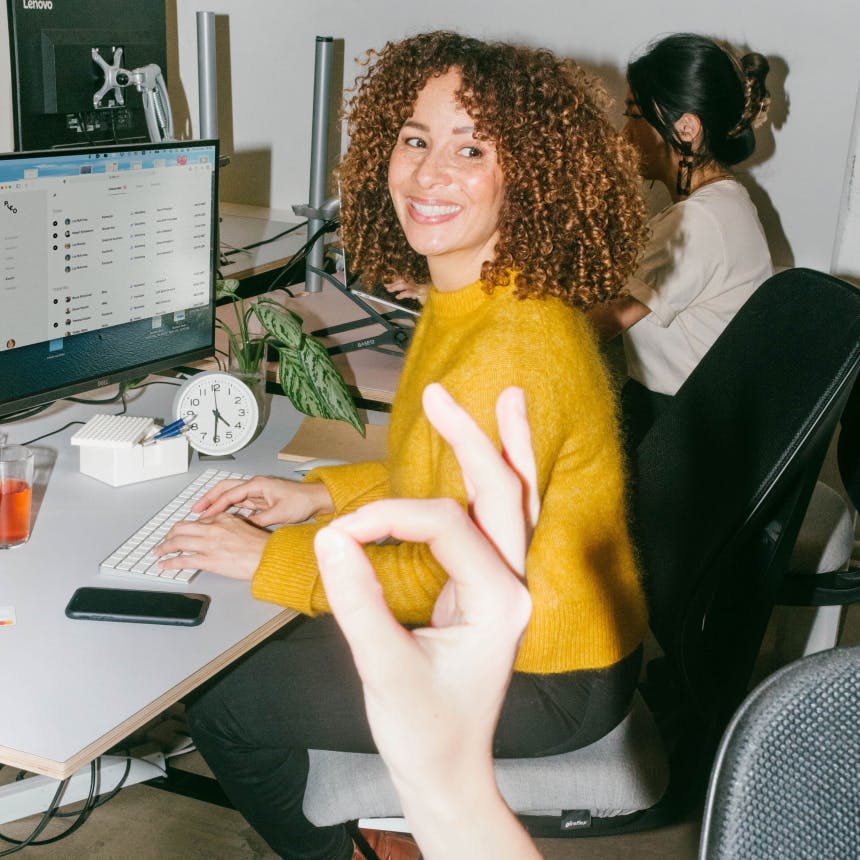 Smarter spending for your business
Save time on tedious admin and make smarter business decisions for the future. Join Pleo today.
Book a demo
Powered in the UK by B4B partnership, available soon
You might enjoy...
We spoke to Emil Steenhouwer, CFO & Head of Strategy at Nornorm, about how Pleo has supported the company when it comes to managing expenses...

---

We spoke to Juro's Business Operations Lead to learn about how Pleo improved their employee experience.

---

We spoke to Koto's Managing Director & Founder to learn how Pleo lets her team focus 100% on the creative projects at hand.

---