Pleo Hero Of The Month: Jonas Linné, Forza Football
Many of us have dreamed (… or still dream!) of becoming a professional football player. Jonas Linné found an alternative way to make that dream come true.
He's the CFO at live score app Forza Football. They bring you the latest soccer results and data as it happens, but they also want to make the beautiful game more welcoming for all. That's why they've put a big focus on ramping up coverage of women's matches and grassroots games too.
With the help of Pleo, Jonas and the team can focus on their big goals  – and not tedious expense management.
Tell us about Forza Football.
In essence, Forza Football is a live score app for football results.
Actually, it just happened to become an app, as that was the cool new thing back then. Judging from our three million monthly users – I'd say it worked!
Access to football results at the highest level is relatively good, but it's not the same for grassroots games.
That's where we want to be. In our opinion, it should be as easy to follow a junior girls' game as it is to keep up to date with El Clásico between Madrid and Barcelona.
So what are we doing to change that?
Lately, we launched a new reporter tool, enabling any team or club to share their match action immediately with the world. This means football fans can follow their friends or family members in the same app as they follow Lionel Messi, Marta, Megan Rapinoe or Harry Kane.
We've seen the impact on women's football too: With small tweaks, like showcasing a selection of women's teams (not just men's), we have doubled the number of users who follow women's teams in the Forza app.
How did you end up at Forza Football?
As the football nerd that I am, I had already been using the Forza app for many years. Also, tech start-ups have always interested me. When I saw Forza Football were looking for someone to manage the company's finances, it felt like a chance I had to take.
How did you discover Pleo?
Our CEO Patrik ran into the Pleo team at an event organized by our joint investor, Creandum. He could see its value straight away.
When he got back to the office, he didn't have to do much to convince us.
How has Pleo changed Forza Football's way of working?
A basic idea we have within the company is that we want to manage through values, rather than policies. This, of course, comes with some great challenges, but it also creates trust internally. Pleo has made this possible.
Today, with a Pleo card in the hand of every employee, the whole team feels a completely different sense of ownership of company expenses.
There's always a person behind every expense. That transparency means that all employees take greater responsibility to make sure that everything is handled correctly.
Can you remember an a-ha moment an employee had with Pleo?
Certainly!
A colleague was booking a flight ticket and was double-charged by the airline.
Since the payment was made with his own Pleo card, he felt a personal responsibility.
So instead of just dumping the issue on the finance department, he contacted the airline himself to investigate if it was fraud. It wasn't, but more importantly; it was great to see him taking responsibility like that.
What are Forza Football's biggest spending challenges?
Almost all our challenges are linked to the company's quick growth.
With more and more people joining the team, it simply became unsustainable to have one credit card being passed around. When questions like "who has the credit card?" started appearing on Slack, it was the last straw.
Previously, we had to wait for the bank statement to arrive each month – making it absolutely impossible to predict our spending. With Pleo, I can keep track in real-time.
How did you pitch Pleo to the team?
Our employees are extremely familiar with a broad range of digital tools and services. That makes them very picky about the new products they use!
Every expenses system I've used before has had a strong focus on the administrator.
Pleo, on the other hand, puts the user at the centre.
It's also extremely easy to understand. All the team needed to know was: You pay. You get a notification. You snap the receipt. You're done.
How does Pleo help you in the role as CFO?
Above all, Pleo saves me from unnecessary paperwork and chasing lost receipts around the office. Previously that stole heaps of time from my actual job.
Thanks to the individual limits, we can proactively monitor how much each employee spends, without making them feel controlled or under surveillance.
And with the integration to Fortnox, we can transfer all expenses straight to the bookkeeping system.
What is the next big thing for Forza Football?
Our main focus is always on making the world of football open and more accessible to everyone. Therefore, we want to make sure that women's football gets the same excellent level of coverage from us that the men's game gets.
But so far we are only scratching the surface.
We want to play a big part in fighting gender inequality, as well as racism and homophobia in football. We've already done international surveys to shine a light on problem areas.
To keep being a positive influence on the game, we must continue to grow. We have only just begun.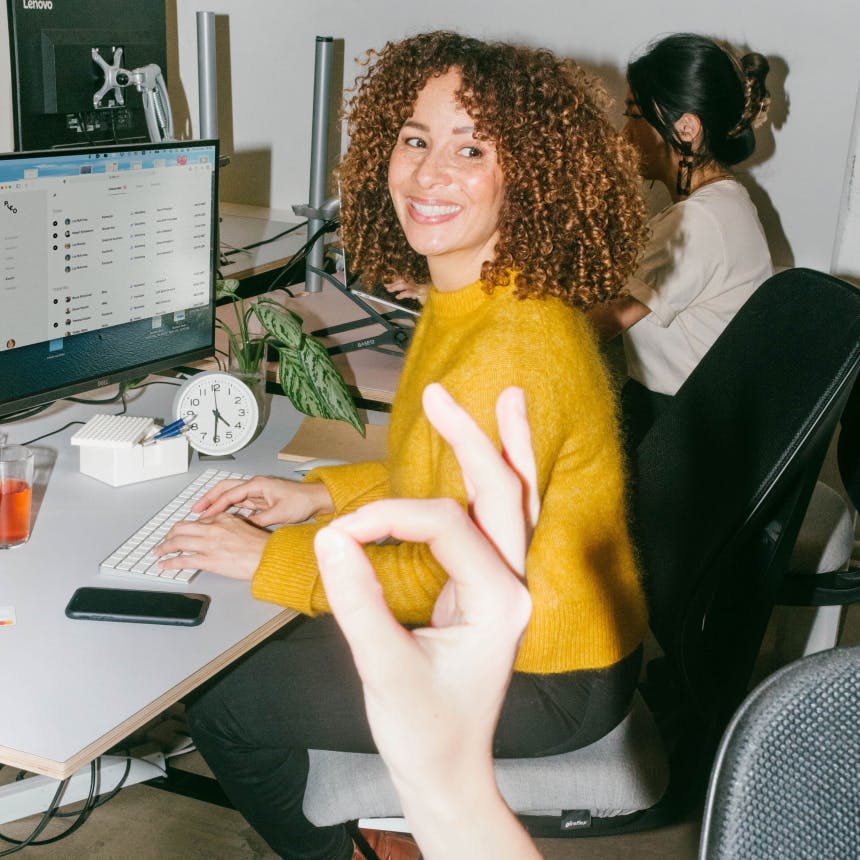 Smarter spending for your business
Save time on tedious admin and make smarter business decisions for the future. Join Pleo today.
Book a demo
You might enjoy...
We spoke to Emil Steenhouwer, CFO & Head of Strategy at Nornorm, about how Pleo has supported the company when it comes to managing expenses...

---

We spoke to Juro's Business Operations Lead to learn about how Pleo improved their employee experience.

---

We spoke to Koto's Managing Director & Founder to learn how Pleo lets her team focus 100% on the creative projects at hand.

---