How Techspace digitised their accounting process with Pleo
Techspace is a London-based company that helps fast-growing companies adapt to the rapid changes that come with growth. They offer workspaces to scale-ups in locations that make sense for each company they work with and offer support, guidance, and resources to help ensure their clients' success.
Their company believes that the best way to realize success is to share that success with others. That's why they work with burgeoning tech companies to help them not only grow but learn how to collaborate with others along the way.
Rapid growth is a challenge for any company, and it can be a sink or swim moment for newer startups. Techspace's workspaces give new tech companies a safety net through this growth process.
When it came to their own growth, Techspace was able to manage the change rather well, as you would expect. The one area they couldn't seem to get under control, however, was their company spending. As the company grew, so did their spending, and very quickly their spending needs outsized their methods for managing company spending.
They found themselves having to chase down receipts and reimburse employees for out of pocket purchases left and right, resulting in a time-consuming mess that left the managers at Techspace without a clear view of what their spending habits looked like.
As they were on a market for a fully integrated business spending solution, so they could both empower the team, but also better understand what the money is being spent on. Thankfully, they stumbled across Pleo, and have been able to effectively manage their spending ever since.
Rob, the Chief Strategy Officer at Techspace was impressed most by how much time Pleo was able to save them, the level of freedom that Pleo's company cards provided their employees, and the excellence of Pleo's customer service.
As a result of the implementation, they can now empower their employees to make smart choices and solve problems for their business.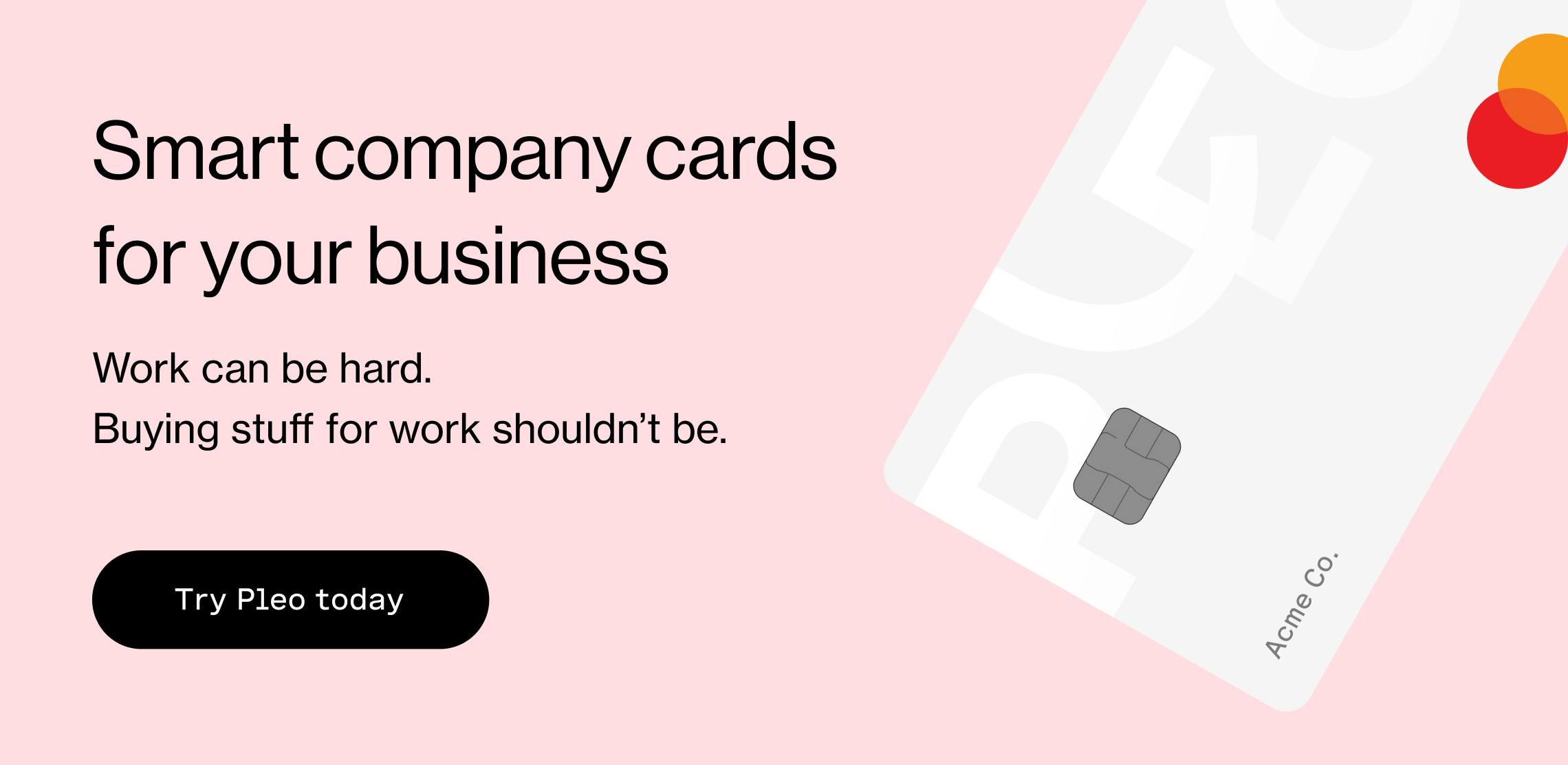 You might enjoy...
We caught up with Introist's founder, Tommi Huovinen, to talk about Introist's vision and find out how Pleo supports the mission they're on.

---

It's never been easier (or freer) to sort your business spending out.

---

Managing out-of-pocket expenses on the road was a problem for EcoBurner – until they discovered Pleo

---