How many pairs of eyes do your expenses need?
Keeping track of expenses can be one of the biggest struggles for finance teams. Whether the company is growing rapidly (meaning more people are spending), or you're tracking purchases manually in a spreadsheet, it's safe to say there are probably things you'd rather be doing. 
Plus, some expenses are more expensive or more important than others, and so deserve different treatment. For example, you might want to make sure flights or fancy new software have an extra pair of eyes on them, just so everything is accounted for. This is particularly true during times like these, when many businesses are reining in their spending and being more cautious with company cards.
That's where Pleo's spend controls come in
As part of our range of spend controls, we've designed a few features to make sure no expense goes unnoticed. So you can feel confident that any spend is safely within company policy.
Thresholds
A great way to stay in control is by setting thresholds for your expenses. 
A threshold is like a divider or separator of expenses, allowing you to customise expense approvals based on the amount. For example, you might want any purchases over the £1,000 mark to be reviewed directly by the CFO. Anything below this amount can go to the Finance Manager. This frees up the CFO's time as they no longer have to worry about every little expense – only the ones that really matter.
Plus, if an expense is confusing or missing some key details, you can always request more info if you're not comfortable approving it straightaway.
Multi-level approvals
There are two layers to our multi-level approval flows:
Team Review lets you assign a reviewer to approve a team member's expenses. For example, you might ask the Chief People Officer to be in charge of approving the HR team's receipts, or the CEO to review the C-suite's expenses.


Company Review is a review step specifically for the finance team (aka Admins or Bookkeepers) to approve company-wide expenses. So as well as being reviewed by the Team Reviewer, it gets an extra check from finance.
Together, these work to give you another layer of visibility on your company's outgoings. Whether you want to make expense reviews more fair across the board, or you just need to tick a few boxes for your auditors, setting up a multi-level approval flow is a great place to start.
Temporary spending limits
Brand-new to Pleo, this feature lets Admins make temporary changes to a user's spending limit for a certain period of time only. This is really handy for those one-off purchases that can't be avoided.
Let's say a member of your sales team needs to buy a flight to a client office costing £170, but their card spending limit is £100. All your company's Admin needs to do is create a temporary spending limit, allowing the user to spend more than they would normally be able to. After they've bought the flight, their spending limit will return to what it was before.
This works for both monthly spending limits and per purchase spending limit. So if the salesperson needed to book that same flight, but they'd already spent £450 of their £500 monthly limit, no problem – the Admin just needs to temporarily edit the limit.
These are just a few of the ways we help you give certain expenses a little more attention. Discover the rest of Pleo's spend controls (and why our customers love them) if you want even more visibility over your spending.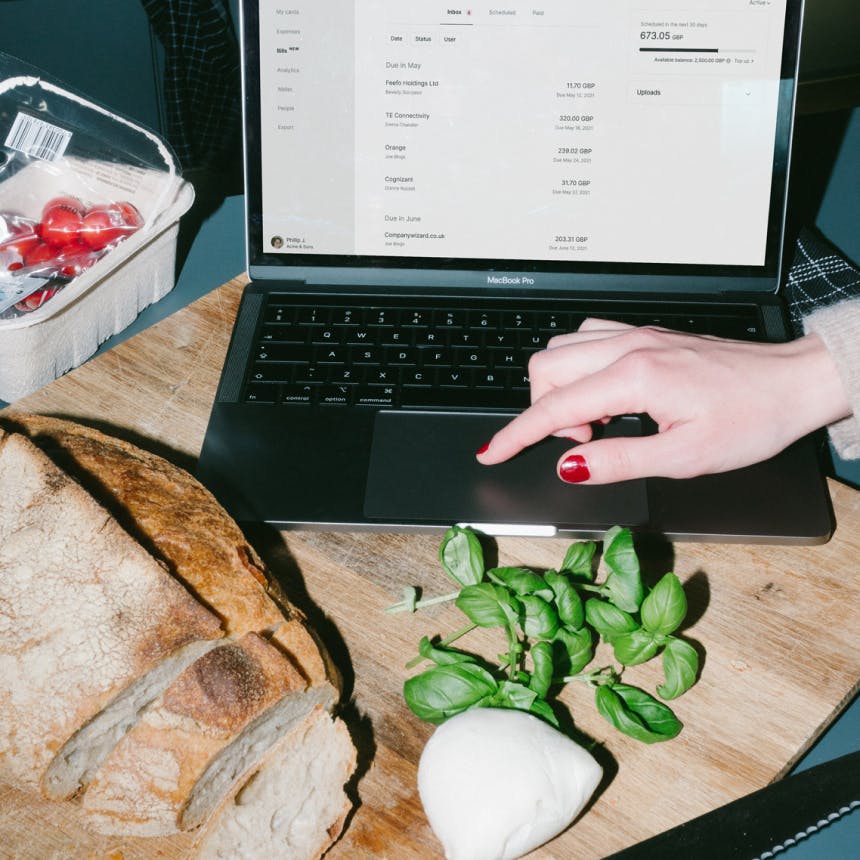 Easily pay and manage your invoices with Pleo
Save time and make your team happier with a smarter, simpler invoice management solution.
You might enjoy...
Your guide to understanding how Vendor cards can work for your business, saving you time and money when managing the digital services you re...

---

Rather than feeling out of control, how about relying on a system that gives you efficient workflows and a detailed view of every expense?

---

In our latest webinar, our CEO and Global CFO reflected on the year that was and how they navigated our rapid growth.

---