How 14 companies transformed their spend management – our new eBook
Expense reporting is traditionally an expensive, time-consuming, and tedious process. It gets in the way of more meaningful work and even slows down productivity. On average, a single expense report takes 20 minutes to complete, and usually requires a lot of back-and-forth communication and chasing.
And it causes problems like lack of spending overview and frustrated out-of-pocket employees waiting on reimbursements.
That's why Pleo has built a more efficient and smoother expense management solution for all.
A fundamentally new way to manage business spending
Looking for a way to get your business spending back on track – or just on track? 
We spoke to some of our customers to provide insight into why over 25,000 companies trust Pleo to manage their expenses. 
We may know a thing or two about spend management, but we're still learning from the best: our customers. So many of our customers who've shared their Pleo journey with us have helped shape new features, being innovators in more than just their own industries. 
We like to think of them as our Pleo Heroes. And these are their stories.
Grab your copy and let us know what you think 👇
How 14 Companies Transformed Their Spend Management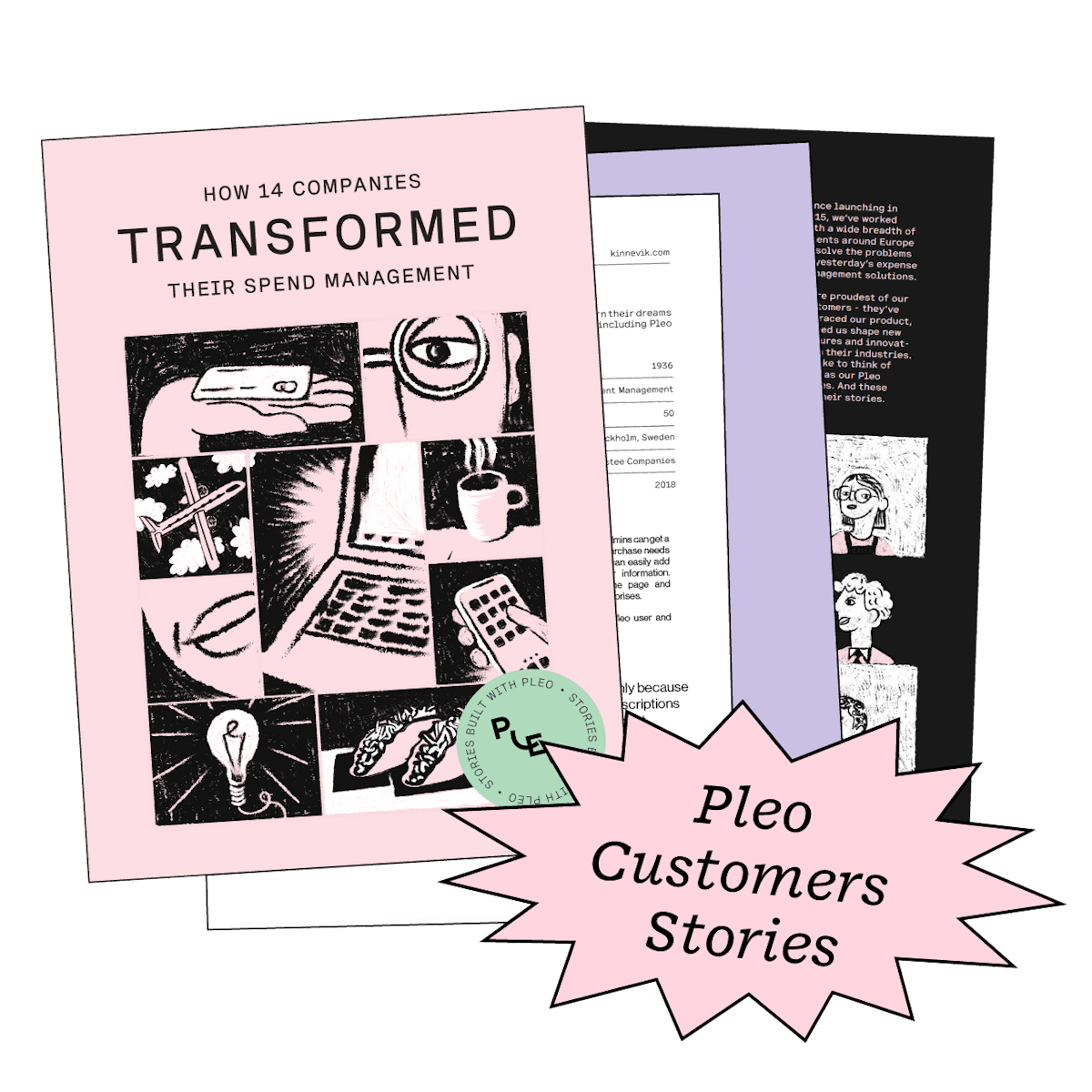 You might enjoy...
We talked to Podimo to learn how Pleo helped them reduce time spent on expense management and build a healthy spending culture.

---

We caught up with Introist's founder, Tommi Huovinen, to talk about Introist's vision and find out how Pleo supports the mission they're on.

---

We spoke to Emil Steenhouwer, CFO & Head of Strategy at Nornorm, about how Pleo has supported the company when it comes to managing expenses...

---